Oliver's France Travel Guides . . . Just the info you need, not everything you don't!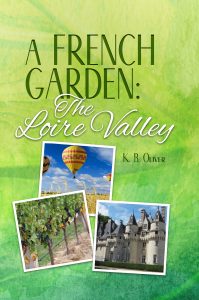 The Loire Valley, just over an hour from Paris, is known as the Garden of France. It's a peaceful paradise of rolling hills covered by vineyards, fairytale castles, and charming, vibrant towns. So much awaits you to discover, eat, drink, and enjoy in the Loire River Valley.
This easy-to-read and newly-updated guide will give you the inside scoop on a stunning variety of activities and adventures for all interests, from castle-hopping to biking or camping to vineyard tours and more. Sample itineraries and practical details will help you plan your unforgettable trip to the French Garden.
Click HERE for more info
You can always buy that phrasebook before your trip. You can memorize the phonetic version of what you want to say…without having any idea what the response is. BUT…wouldn't you rather speak REAL French? With just a bit of regular time and effort, you can learn the basics of the French language, and this will greatly enrich your travels. And if you plan to visit France more than once, it is even more important to get basic language concepts under your belt. It isn't as difficult as you think.                                The Book
Real French for Travelers is also available as an online video course. Includes 42 videos with step-by-step instruction so you can be operational in travel French the next time you travel to France. Comes with a complete workbook, exercises with answer keys, cheat sheets, and listening practice. Get the complete program, or just part 1 or part 2.
The only Paris travel book that takes you to every part of Paris!
This book has both, updated information on the places you most want to see, as well as some places you've never read about anywhere. It doesn't only cover the places most tourists gather, but ALL of Paris. It contains what you really need in Paris, not everything you DON'T need.
Helpful descriptions, maps and photos as well as the insider favorites from a longtime Paris resident are within these pages.
All across Paris…discover the magic!
Here are 9 made-for-you road trips all across France to give you the "bones" of a fantastic road trip vacation! Easy to take along, this book will give you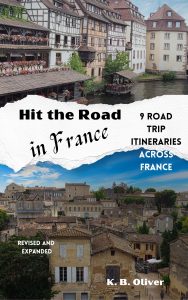 ideas that capture the most beautiful areas of France, from Brittany to Bordeaux, to Alsace to Provence, and more! Handy tips for road travel, car rental, and saving money and time are included. Available in eBook or paperback.