The medieval village of St. Emilion
The medieval village of St. Emilion, though small and nestled among miles of grapevines, is known around the world by its name alone. That name describes a sought-after wine that has been produced here for centuries. The wine is famous, but so is the village, with lovely, narrow streets inside and peaceful landscapes all around. St. Emilion lies due east of Bordeaux and is easily accessible from there.
During my trip to France, I had the chance to spend the day in this photogenic village which boasts centuries-old architecture on hilly terrain. Of course, you can spend longer, especially if you plan to do vineyard visits and tours. Despite its size, the village attracts about a million visitors a year, though it remained peaceful, not mobbed with tourists.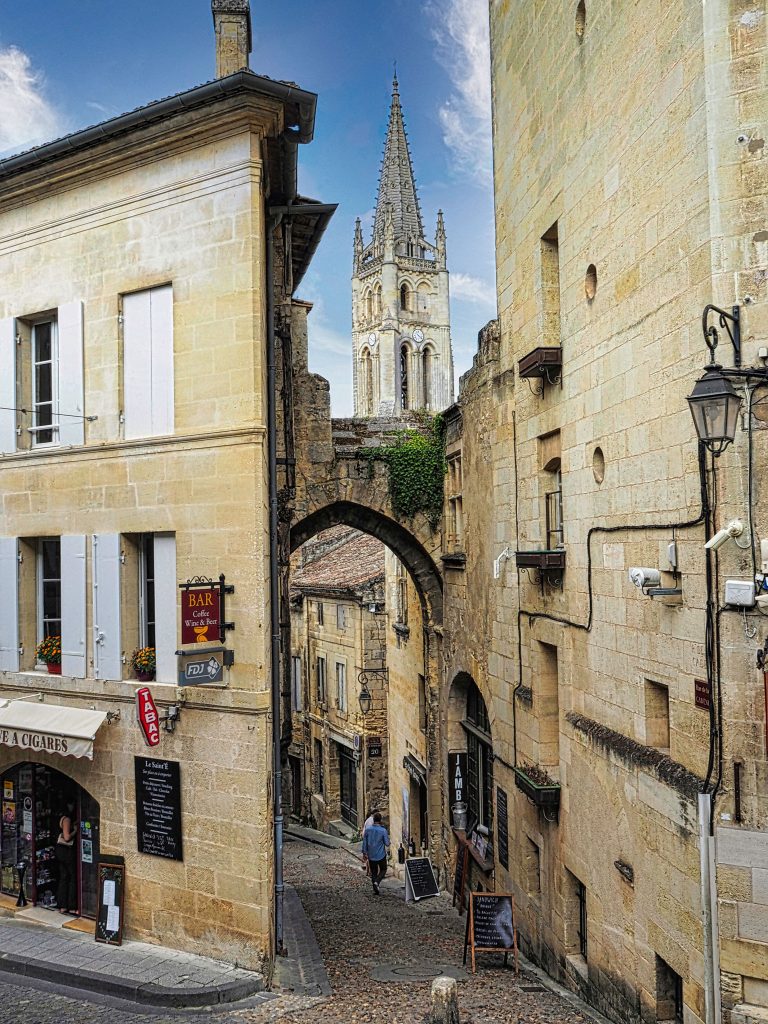 Speaking of tourists, stop by the tourist bureau to get a handy numbered map of the town as well as information on what to do and see or any wine tours you want to book (if you haven't done that already.) More on Wine tours below.
You can get to St. Emilion easily from Bordeaux by bus, train, or car. By bus, it takes an hour and is a bargain at under 3 € each way. By train, you'll pay a few euros more for the 45 -minute trip, and once you get to the station, you'll need to take a 20-minute walk to the town. By car, it'll still take about an hour on the N89, or just over an hour if you opt for the country roads, the D670.
Wine has been made in St. Emilion since the 3rd century, credited to the Romans. The town itself got its name from Saint Emilion, an 8th-century monk, and it was one of the stops on the Camino de Santiago pilgrimage to Spain. One notable sight is the Monolithic Church, a church carved out of one stone. A tour of the church is available through the tourist bureau. You can see the bell tower from many places in the village.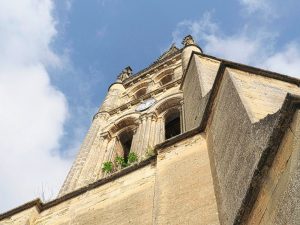 Since St. Emilion was a religious center, there are several churches to visit, among them, the Collegiate Church, near the entrance to the village, and the tourist bureau. The church dates from the 12th-15th centuries.
Things to do in St. Emilion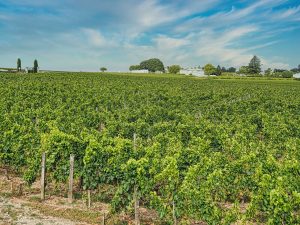 My favorite thing is always to wander up and down streets taking photos and observing the architecture and terrain. Add to that the following destinations to complete a satisfying day (or days) in St. Emilion!
La Tour du Roy (the King's Keep) is a great place to view surrounding vineyards, as well as appreciate the architecture of the tower.
Les Cordeliers: Visit a 14th-century cloister (up on a hill) that makes sparkling wine.
Open markets are every Wednesday and Sunday between 8 and 1 pm.
Les macarons: those hamburger-like sweets everyone craves were actually invented here in St. Emilion! Get yours at 9 rue Guadet or elsewhere in a patisserie or tea shop.
Les lavoirs: medieval wash houses. I had lunch overlooking one of them!
Grandes murailles: at one entrance of the town where you get off the bus, you'll see a tall wall that seems to be missing 3 others but is staying erect. It's a 13-th century wall after which is named a local wine. It doesn't appear to be part of the wall partly surrounding the village, which you can see along the east and west sides.
Wine Tours
There are over 800 wine producers in the St. Emilion region. The tourist office provides a daily list of a few chateaux that are open for drop-in visitors to tour and taste. If you're limited on time (or if you came by bus or train), you can check with Espace Villemaurine for any on-site visits. I took a short tour without leaving the town limits and it was very interesting. Otherwise, you can reserve one or more in advance.
In the town itself, there are numerous wine shops where you can taste and buy if you like. Some shops offer to ship the wines you buy so you don't have to lug them home. If you don't have time or interest for a tour, that would be a way to learn and partake and possibly take home a souvenir or two!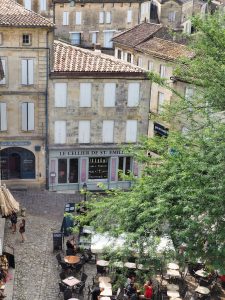 I'll reference a helpful website with a list of wineries you can visit, including small family estates and larger wineries. (And also, there are links for info on food, drink, and other aspects of St. Emilion, if you'd like to learn more.) www.lostinbordeaux.com/the-best-wineries-to-visit-in-saint-emilion/ 
If you're visiting Bordeaux or taking a road trip through the region, make sure you stop in St. Emilion!