If biking is a priority in your vacation plans—and even if it normally isn't—consider renting a bike in France. It's great to explore in the open air! Why is France an ideal place for bike tourism?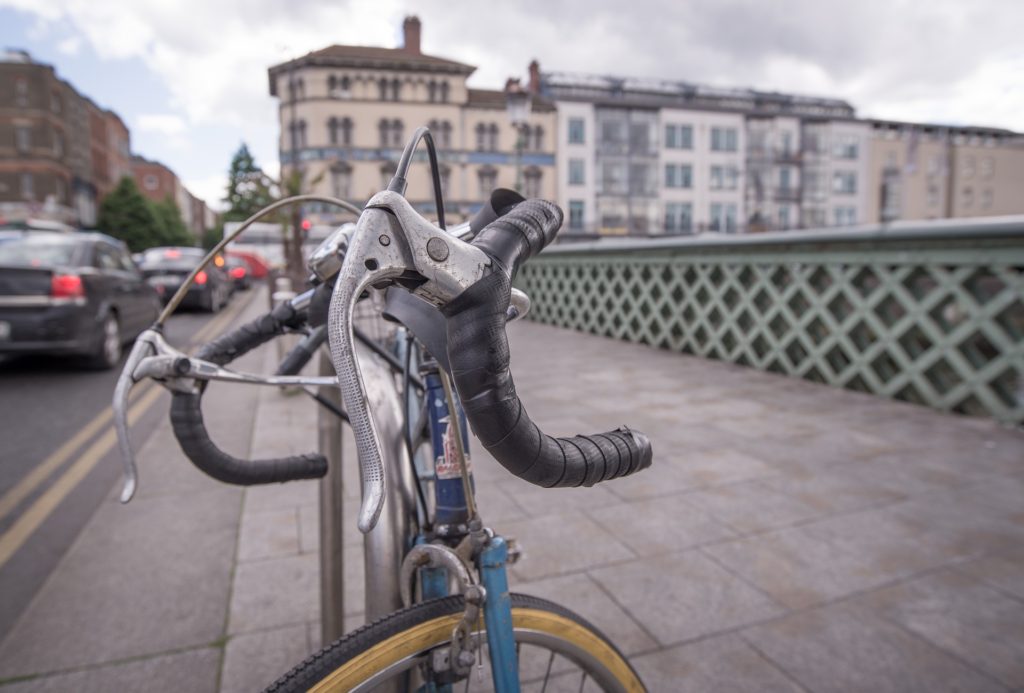 Many regions are flat or only slightly hilly. That way, you can enjoy where you are instead of learning gears and struggling up mountains. If you ride only occasionally or you have various biking levels in your group, this will please everyone.
There is SO much to see. You can plan a bike tour around a trail of vineyards or through chateau country. You can ride through medieval villages known for their charm and history. Sometimes you can cover a certain area by train with cars specially-equipped to carry your bike along.
France has created a whole branch of tourism around biking, vélo tourism (vélo is the French word for bike), in an effort to establish a biking culture across the country. They provide routes that are ideal for bikes. In addition, there's a system of specially-approved shops, paths, itineraries, and markers along the route. There is plenty of information about how to find good biking paths (pistes cyclables) and everything else from rentals to repairs. You can even find an itinerary near a canal, river, or lake.
There are many websites that provide information on group tour packages, but if you'd like to put one together yourself, or just get some good information before you go, the best website by far is the official French cycling site. www.francevelotourism.com.  I was amazed at how much helpful information was on all of the pages of the site, starting with an interactive map showing bike routes all over the country.  Paper maps are also available at tourism offices and bookstores, or on the internet. Some are downloadable on the site. You can also find bike routes by theme or in a specific region. One French department, Vendée, is the first to have created a phone app for bicyclists. Other areas of France will likely follow that trend, but there are still many ways to find your path.
When you see an image in green of a bicycler with the words "Acceuil Vélo", you'll know it's an establishment that has received the French seal of approval with a certain standard of quality for cyclists. You'll see that sign at tourist offices, bike rental shops, accommodations, and sites to visit. The word "accueil" means "welcome".
The site even offers tips on equipping yourself for the trip (called "kitting", after the British term for being outfitted.) They recommend a hybrid bike (called a VTC in French) with a comfortable seat and basket.
Here are some routes you might like to try:
A route known as EuroVélo 6 crosses France through the middle, beginning on the Atlantic coast near Nantes and ending in Alsace. Of course, you'll probably only want to do a portion of the trail, but you can pick a chunk around the Loire Valley (castle country) or further on near Burgundy (wine country.) en.francevelotourisme.com/base-1/itineraires/eurovelo-6
La Loire à Vélo: This is the Loire portion of the EuroVelo 6 route. You'll find special markings of "Loire à Vélo" along the way. Here you are riding along the Loire, France's longest river. You'll see villages, vineyards and chateaux along the way. This area is flat, so ideal for bikers of all levels. Here's the direct link: en.francevelotourisme.com/base-1/itineraires/la-loire-a-velo . 800 kilometers.
Another route takes you from Le Mont Saint Michel on the Normandy coast all the way to Paris, through the pastoral countryside between the two. This one is a bit shorter, only 442 kilometers. You'll be able to take advantage of greenways and country roads. You can also start in Paris and end up on the coast, then explore the villages and beach towns of Normandy.
Other routes criss-cross the country. Keep in mind the further south you go, the more likely you'll encounter higher mountains. In the south center of France you'll meet Le Massif Central mountain range, while to the east you'll have les Alpes and the west, les Pyrénées. You may want to take these on if you're a serious cyclist who is not afraid of hills! Or another idea is to find the route of one of the Tour de France competitions and trace their path (though not at the same time!)
Of course, you'll want to reserve bikes in advance, especially during high tourist season. Biking is popular in France, and becoming more and more desired by tourists. You can find all-inclusive cycling holidays on the above-referenced French website along with all of the maps and practical information, or you can look for a private company, and there are quite a few!
Here are two private companies that will arrange your transfers, hotels, itineraries, etc.
www.biking-france.com/  This is a self-guided tour, but the details are covered for you.
www.backroads.com/award-winning-tours/france  This company does biking or walking tours all over France. They arrange everything for you, but you can choose the level of accommodations you want, casual or premier.
The Adventure People is another company based in the UK that provides interesting trips all over the world, including bike trips in France. 10 Adventures is a company that offers adventure travel (including biking, hiking, skiing, birdwatching…) in over 60 countries. There is an impressive variety of tours throughout France.
The following link has an article that offers helpful information for free (no tour, just good advice before going!)  www.freewheelingfrance.com/home/getting-started-cycling-in-france.html