Oldest in France
One of the things we love about France and Europe, in general, is the history we see all around us. Many historical events are remembered with the help of the buildings that still stand, giving us the opportunity to view and imagine what it was like. In this post, you'll have a quick survey of some of the "oldest" France has to offer, places still available to view or take part in. Enjoy! 
Oldest Monument
Les Arènes de Lutèce, a Gallo-Roman arena from the first century A.D. once held up to 15,000 spectators. You can visit it in the 5th district of Paris, where you'll see arena seating and the doors where the animals were released.
Far older is a monument in Paris which isn't French, the Obelisk de Luxor, which stands in the Place de la Concord. This structure dates from the 13th century B.C. and was a gift from Egypt in 1836.
Oldest Church
The Basilica Saint-Pierre-aux-Nonnains in Metz in eastern France is the oldest church in France. Built in 380 AD, it was originally part of a Roman school and became a church in the 7th century. From the 16th century to the 1970s, it was used as a warehouse. Today, it is a venue for concerts. The oldest church in Paris is the Eglise Saint Germain-des-Près, in the 6th district, which was founded in 543 A.D. but was destroyed 500 years later, then rebuilt.
Oldest Market
Le Marché des Enfants Rouges is the oldest covered market in Paris, and possibly all of France, though that would be difficult to establish since markets have existed in France since the country has existed! Begun in 1615, it got its name from a nearby orphanage where the children were always dressed in red uniforms. The Market is in continuous use, and you can buy fresh produce or even have lunch from one of the catered stands on site. And for Sunday brunch, there are also a couple of real restaurants hidden in the market, L'Estaminet or La Petite Fabrique.
Oldest Café
To clarify, this would be the oldest café that is still in business. The results again point to Paris, where the oldest café is Le Procope, Rue de L'Ancienne Comedie, established in 1686. You can still enjoy a fine meal at Le Procope, which is also a restaurant, but there is another reason for its fame. It was here that the likes of Benjamin Franklin, Voltaire, Rousseau, and other notables frequented when in need of a place to meet over a meal.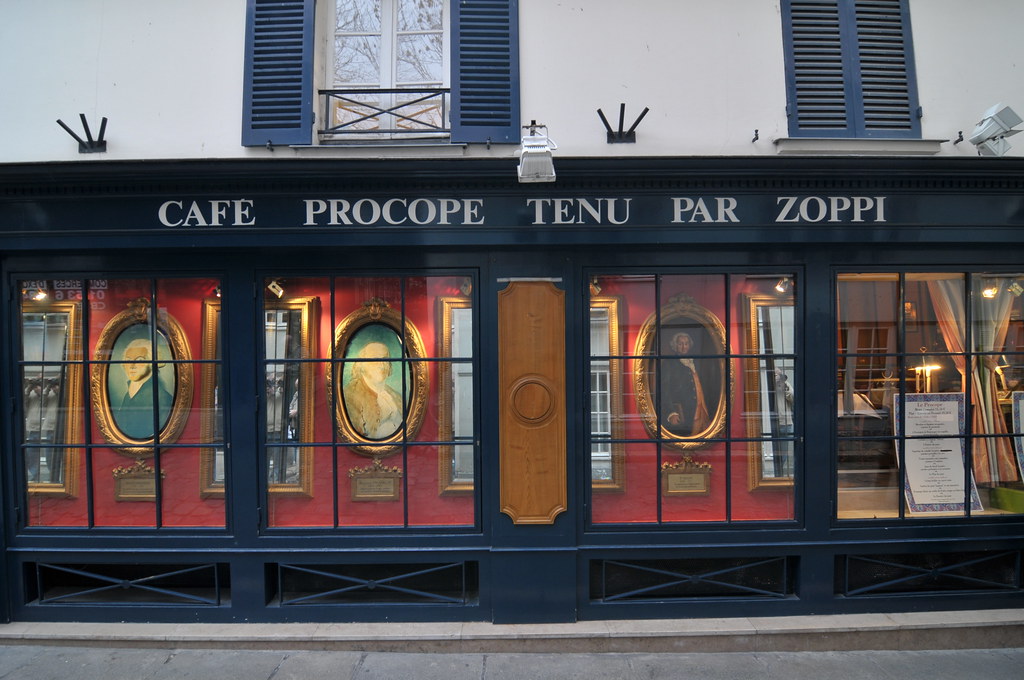 The oldest functioning restaurant in France is La Couronne in Rouen, Normandy. Founded in 1345, La Couronne is also an inn.
Oldest Hotel
 The oldest hotel in France is a château turned hotel. Many châteaux of all ages across France have been converted into luxurious hotels. (See a list of Loire Valley Chateaux-Hotels in my book, A French Garden: The Loire Valley.) There are many châteaux from the 11th century which are still in operation as hotels, though restored and updated. One of these is the Château de Goudourville, near Toulouse. Aside from age, another surprising fact is that both Henri IV and Pope Clement V were guests there.
Seeing history before our eyes is just one reason France is so fascinating. It's a different kind of history class!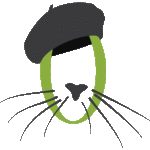 More info on Les Arènes de Lutèce, Le Procope, and Le Marché des Enfants Rouges is available in Magical Paris: Over 100 This to Do Across Paris.