Pearl of the Alps
Annecy, nestled near Switzerland and Italy, has been called the pearl of the Alps. See it and you'll agree. It has also been named the Venice of the Alps, an image that leads us to the river Thiou, as well as canals and bridges that weave through the town's medieval Vieille Ville, or Old Town. It sits close to the Swiss border, just 25 or so miles north of Geneva. Annecy's population remains small, around 50,000, since it is hemmed in between the lake and mountains. The surrounding towns continue to grow, with large companies drawing new residents, as well as those seeking peaceful beauty far from hectic city life. A university supplies many young students, and the International Annual Animated Film Festival draws crowds each year in early June.
Annecy is an idyllic spot well-known and much sought for breath-taking beauty. Lac d'Annecy, the lake that steals the show, is reputed to be the purest in all of Europe. Old Annecy draws tourists from everywhere. It is truly old, dating from Roman times. The city strives to protect green and wooded areas and was distinguished as one of the most "flowering" towns of Europe, with bursts of color everywhere you look.
If you need visual enticement, take a look at the official Tourist Bureau website for video clips that make you want to go…instantly! www.en.lac-annecy.com/  It's really gorgeous, trust me.
Their local office in Annecy is 1 rue Jean Jaures. Actually, there are three offices on different sides of the lake, so if you aren't near the Old Town you'll want to check the website first.
Some of the best activities in Annecy
Stroll the Old Town
This is my favorite part of Annecy, the Old Town. The first photo shows this charming part of town crisscrossed with canals and studded with shops, medieval buildings, and restaurants. You can spend hours here alone and will want some lunch by the canal and some souvenirs. Check the tourist office for information about the town and self-guided walking tours.
Lac d'Annecy
The clear waters of the Lac d'Annecy are surrounded by rolling mountains. There is plenty to do here… water sports, beaches, just walking, biking, boating, and enjoying the stunning views. Water sports enthusiasts or simply those who love jaw-dropping beauty will enjoy the lake area. The names of the lake beaches are Plage la Brune (Veyrier-du-Lac) and Plage Municipale (Saint Jorioz). In winter there are Alpine ski resorts in many directions. (You're at the foot of the Alps, after all!)
On the same outdoor theme, the surrounding areas afford many hiking and biking opportunities. Trail recommendations are available through the Tourist Bureau.
Jardins de l'Europe
Here you'll find beautifully landscaped gardens from 1863 near the lake with the Alps off in the distance. It's a perfect place for a very scenic picnic and it's open all year round. You can find it at: Quai Napoleon III (a quai is the bank of a river or lake.) Entrance is free. Dogs are permitted. Restrooms and parking are available.
Pont des Amours (bridge of lovers)
This photogenic and historic iron bridge is close to the gardens. Go there for a kiss and/or a photo! The original name of the bridge was Passarelle du Jardin Public but the locals gave it a far more romantic name, because of the gorgeous setting.
Rent a bike and tour around the city and lake.
Palais de l'Ile
Built in the 12th century, this monument was a courthouse and a prison, but now is a history museum that sits pretty much in the middle of the river. It's one of the most photographed structures in Annecy. Its unusual boat shape makes it memorable and medieval-looking. If you're visiting Old Town Annecy, you can't miss it. Currently, it is an art and history museum. Admission is 3 euros 90 for adults and 2 euros for kids over 12.
Château de Montrottier
This chateau is about 6 miles away. You'll see it's a feudal chateau straight out of the storybooks. Built between the 13th and 15th centuries, you observe history right in front of you. Here's more info about the chateau times, pricing, etc.  www.chateaudemontrottier.com/  Although it's a lovely website, it's in French. Artwork, suits of armor, and a guided visit (or not), await you for an interesting afternoon activity.
Chateau d'Annecy
Visit Annecy Castle, where the Counts of Geneva lived. Structures in the castle range from the 13th to the 16th centuries. Today it houses a museum of local art and history.
Cathédral Saint-Pierre d'Annecy
This interesting cathedral dates from the 16th century and also contains artwork, this time from the 19th century. The interior is simple and airy and has an impressive pipe organ.
Eglise Saint Maurice
This 15th-century displays Gothic architecture. It's the oldest church in Annecy. In 1422, the Dominicans wanted a simple chapel. But with the years, the structure grew to what it is today. During the French Revolution, it lost its bell and later spent some time as a grain market before recovering its original purpose. Inside you can see a later Gothic style typical of churches in the Alps along with religious paintings and stained glass windows.
Basilique de la Visitation
This building contains the tomb of Francois de Sales, bishop of Geneva in 1601. It is a more recent cathedral, having been erected in the 19th century, and affords a view of the city.
Nearby cities
While you're in the area, get a great taste of the French Alps. You can visit Chambéry, a mid-size town with lots to see as well as shopping,  Aix-les-Bains and its thermal baths, and cross over into Switzerland to visit Geneva. Still a bit further, you won't want to miss Le Mont Blanc (the highest mountain in Europe) and nearby Chamonix. Italy isn't too far either! No need to say…there's plenty to keep you busy!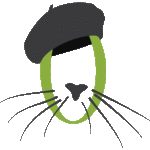 Related Posts
Specialties of Burgundy and the French Alps
LEARN FRENCH FOR TRAVELERS:  Learn More HERE
Note: this post was originally published in 2019 and updated in 2023.