Food of Burgundy and the French Alps
Before we continue our food journey across France, I wanted to let you know I'll be there for a visit during the last half of July. I'll post photos and news on Facebook and Instagram from time to time so you can "come along" with me as I visit my second hometown for the first time in 3 years! I'm speaking of Paris, the city I love, but I'll also be in Bordeaux and Dijon. You'll find Dijon in today's post.
Now, for our next region of yummy food, Burgundy!
Burgundy (La Bourgogne)
The Burgundy (Bourgogne) region lies between Paris and Alsace. Not surprisingly, it has its own unique wine and food heritage. Surely, you've heard of Burgundy wine! There are many tasting itineraries to discover in the area. Not only are there acres of vineyards and many types of wine, but many regional recipes are cooked with wine.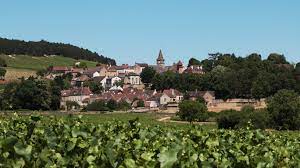 A highly prized beef cow, the Charolais, is raised here, though the meat is available all over France. These cows are easy to recognize in pastures because they're all white. Also in this region is the city of Dijon. If you're thinking mustard, the area produces most of France's mustard and it accents some meals. Dijon mustard is known around the world. There are more types of mustard than you probably knew!
Many varieties of mushrooms are cultivated here as well, including truffles. Black currants (called cassis) grow in Burgundy and are used to make sauces and sorbets, as well as a liqueur (crème de cassis) that is added to white wine for the ever-popular kir, a refreshing aperitif, or before-dinner drink.
Cheese. The best-known cheeses are Chaource, Epoisses, and Abbaye de la Pierre-qui-Vire. A little further east in the Franche-Comte region, you'll find the sweet and firm Comté and Morbier cheeses.
Regional dishes you've likely heard of include coq au vin (chicken with wine), boeuf bourguignon (beef burgundy), and escargot à la Bourgogne (snails with wine.)
Speaking of burgundy wine… a dry red wine comes to mind. Red wines here are made from Pinot noir grapes while whites are made from the Chardonnay grape, or perhaps the Aligoté. Beaujolais is made from the Gamay grape. Burgundy wine labels emphasize the area where they come from rather than the reputation of the vineyard that produces it, which occurs more often in other regions. Chablis and Beaujolais are produced in the Burgundy region but aren't considered burgundy wines. They have their own identities in the wine market.
The Alps
From here, head southeast toward the French Alps, with its mountain influence. Ski resorts such as Val d'Isère, Courcheval, and Tignes draw winter sports enthusiasts, as does the town of Chamonix in the shadow of France's tallest mountain, Le Mont Blanc.
A classic meal in the Alps is cheese fondue, perfect after a long day on the ski slopes. Several varieties of cheese are unique to the alpine region, such as Reblochon, Tomme de Savoie, Emmental, and Beaufort. A well-known potato side dish, Gratin Dauphinois, is made with cream and garlic, and sometimes cheese is sprinkled on top.
Other meals featuring cheese are tartiflette (with Reblochon cheese) and Raclette (using Raclette cheese). Both recipes pair cheese and potatoes as the primary flavors. Goat cheese is widespread in the region as well. You can hear the clanking bells of goats as they graze on the local hillsides.
Fresh-water fish (trout, perche, and omble-chevalier) and game, as well as locally grown fruit, are frequent ingredients on the mountain menu.
West of this mountain region we encounter the city of Lyon with its own stellar reputation for gastronomy, for about the last 80 years. Lyon has one of the highest concentrations of restaurants per capita than anywhere else in France, as well as many top chefs. The cuisine here is like rich yet elegant comfort food, full of meat, pork, sausage, potatoes, sausage with pistachios, or quenelles made of fish. When a meal is made à la lyonnaise, it means it is made with onions, vinegar, and chopped parsley. Lyon is home to the "bouchon", which normally means plug or cork, but in this context is a sort of local bistro/diner that only exists in Lyon. There is a special menu here, simple décor, and is usually family-run. A cultural and culinary experience rolled into one.
Stay tuned for the next post, which will feature the cuisine and beverages of the Loire Valley, Brittany, and Ile de France, where Paris is at the heart.
But in the meantime, stay tuned for my travels in France!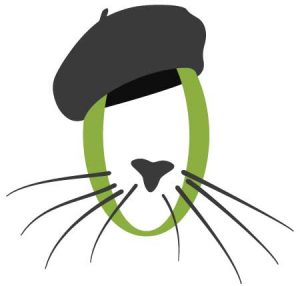 To learn more about this region, click on the many links throughout the post!