Cassis
If you're hitting the French Riviera but want to avoid the big glitzy destinations, don't overlook Cassis, France. It's kind of glitzy in its own way, but on a smaller scale. You can find it just east of Marseille on the southern coast touching the Mediterranean. It's well-known for wines, beaches, and cliffs called calanques. Nearby is the cozy beach town of La Ciotat and between the two visit-worthy towns is Cap Canaille, the highest coastal point in France, and one of the highest in all Europe, standing at almost 1300 feet.
Cassis, France itself is like an upscale fishing village. Colorful buildings are mirrored in gently lapping waters. Outdoor cafés by the water beckon you with local seafood specialties, followed by a lazy walk along the port. You'll definitely want to experience a cruise in and out of the many coves created by the calanques, something like limestone fjords. You can even kayak there or take a hike since they are part of a national park and not far from the town center.
Evenings are lively, as more locals come out to visit restaurants and bars. The open markets are Wednesdays and Fridays, so you can make some meals if you rent an apartment and/or create a memorable picnic to eat by the water.
Getting There
The best way to get there is by train from Marseille's Gare St. Charles train station, taking about 30 minutes. There are several trains every day between Marseille and Cassis. It's only about 15 miles away from Marseille, so you could even get a taxi if you want. You may be renting a car, which is fairly quick, too, about 45 minutes from Marseilles on the A50 (though a more scenic route would be the D559.)
Parking is tight in Cassis, so you may wish to go by train or taxi. Once you are there, you won't need a car, though you may want one to visit nearby La Ciotat or another destination in this part of the Riviera.
Start Your Visit
The best place to start your visit to Cassis is at the harbor, the old port. There, you'll find waterfront cafés and restaurants and be able to eat freshly-caught fish and regional meals that will stay in your memory for a long time to come. Visually, it will thrill you, like a colorful painting with a charm all its own.
Another destination you won't want to overlook is the sandy beach, Plage de la Grande Mer. Many beaches along the Mediterranean are pebble beaches (and in some cases, like in Nice, large pebbles that are more like smooth rocks!) Plage de la Grande Mer is soft sand, so prepare to be comfy as the French sunshine bakes in your tan.
You'll have views of the Château de Cassis (which today is an upscale hotel) up on the bluff. You can also drive to the Cap de Canaille to be able to look down on the sea with wonderful views.
While you're in the area, you can also visit La Ciotat, Marseille, Aix-en-Provence, Bandol, and Sanary-sur-Mer. Starting in Cassis, France, you can build a whole Southern France itinerary without driving very far!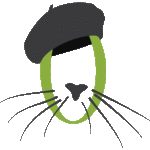 Related Posts
French Coastal Secrets #1: La Ciotat