France Hotels and More. There are many options for lodging when you visit France. In one of my previous posts, A Twist on French Lodging, I wrote about Gîtes, Chambre d'Hôtes, and Villas.
In this post, you'll learn even more great housing options: apartments, boutique hotels, luxury options including châteaux, and more. Keep reading!
To summarize my previous post, a gîte is a rural cottage you can rent usually for a week at a time. You'll need a car to get there, but it would be a great base if you're staying a week or more and plan to visit the surrounding area.
A Chambre d'hôtes is a room in someone's home, like a bed and breakfast. This can be rustic on someone's farm, or it can be luxurious. A villa is an entire home you can rent, also for a specific time period, normally a minimum of a week. This can be in a rural setting, at a beach, or in a city. I encourage you to visit the post, A Twist on French Lodging, for more detailed information on those options.
Hotels and More
France has a star system for rating hotels, from one to four. Often the difference between a two and three-star hotel is simply the size, with all the amenities the same. Many smaller or older hotels don't have air conditioning, but if you arrive during a heat wave (as I did last summer), most will offer a fan, which helps a lot. Normally, it doesn't get that hot in France in the summer. I have had very good experiences with two-star hotels, which are quality tourist hotels. These will also be more reasonably priced, and you'll have everything you need. For more luxury, try a three or four-star, or check out more options below.
Here are still more options for you, ranging from simple or rustic to luxurious and elegant.
Urban or suburban apartments
You can rent an urban or suburban apartment from an individual owner through an online travel agency (VRBO, Air BnB, Booking, etc.) There are many avenues for finding an apartment almost anywhere. This is a great way to go if you have more than two people, want to do some cooking (or at least breakfast) on your own, and are staying more than a few days in one place. When I travel, I usually use Booking.com, which has either apartments or traditional hotels. (See the sidebar on Oliver's France for an affiliate link to Booking.com.) There are also some European links below.
Most apartments, regardless of where you book them, will have a cleaning fee added. In my experience, it doesn't matter how long or short your stay, your cleaning fee will be the same, and can add the equivalent of an additional day's cost to your overall bill. If you're only staying somewhere for a night or two and then moving on, I recommend a traditional hotel. You'll just pay a normal city tax, without a cleaning fee or any service charges. In addition to the international options above, here are a few European companies you can book with for an apartment rental.
https://www.france-justforyou.com/accommodation-in-france (French)
www.holidayletting.co.uk (UK) owned by Trip Advisor
www.hometogo.com (German) World's largest search engine for vacation properties. Holidu is similar (also German) and popular with families and European travelers.
And don't forget the ever-popular Booking.com (which I use for nearly every trip I take), which has options in many categories: hotel, resort, apartment and more.
Youth Hostels, budget options, and city-run establishments
Youth hostels can be economic and fun for younger travelers who don't mind sharing a dorm-type room with several other travelers they don't know. However, there are also smaller rooms and even private rooms available at many youth hostels. Quite a few won't care about your age. Don't expect the atmosphere to be luxurious. It may be rustic or well-used. There is usually a breakfast included.
Here's a tourist hotel with two locations owned by the city of Paris. They fill up quickly, so you'd need to reserve months in advance. You can even take your family there. http://cisp.fr
Here are a few names of youth hostels in France (and other countries.)
www.Hostelworld.com  has hostels all over Europe.
https://www.hihostels.com/our-network-of-hostels/
Boutique Hotels
These are smaller hotels with under 30 rooms, usually not part of a chain. It can give you a more personal experience, less corporate, and more individualized. Here you can range from budget ($110.) to luxury ($400+) per night, depending on the usual features. With boutique hotels, you can sometimes experience a lot of unusual creativity, such as with the floating hotel/boat, OFF Paris Seine, docked at the Pont d'Austerlitz (less hectic than central Paris) on the Seine in Paris.
Luxury hotels and châteaux
You can stay in a luxury hotel which is either a boutique hotel or part of a chain. Another option is to stay in a converted castle. Here is one link that specializes in luxury accommodations around the world. They started in France, and lodging is usually a castle, manor house, inn, or abbey that has been converted into a luxury hotel. Typically, there is a smaller number of rooms. Two addresses for luxury hotels or chateaux (many of which are within an hour of Paris):
www.relaischâteaux.com/us/destinations/europe/france/
If you happen to be in the Loire Valley, you can stay in a château-hotel. My book A French Garden: The Loire Valley has an impressive list of these hotel castles (some surprisingly affordable), as well as many other approved places to stay.
More companies for booking luxury housing in France (as well as other countries): Plum Guide, Oliver's Travels, and Glamping Hub (for luxury camping, which may be a contradiction!)
Hotel Chains
Along with the usual international or American chains (Holiday Inn, Best Western), you'll find mid-range French chains that are comfortable and reasonably priced. Examples of these are Ibis, Mercure, and Campanile. Lower-cost chains include Formule 1 and Hôtel Première Classe.
The French company Logis de France has a wide selection of reasonably-priced hotels all the way to luxurious ones (and châteaux) all across France. Overall, their prices for two to three-star rooms are quite good. Pricing depends on the region or city and the level of luxury. https://www.logishotels.com/en/
This post and the previous one should give you plenty of resources for booking lodging anywhere in France. If all else fails in Paris, contact the Paris Convention and Visitors Bureau at http://en.parisinfo.com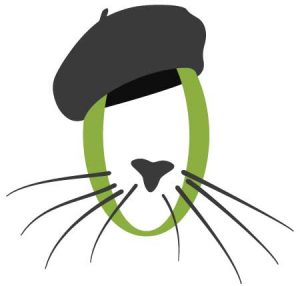 Note: Websites and hotels in this post are not necessarily vetted by the author.
Booking.com is an affiliate link because I like this company. Using it to book your hotel won't cost you more but helps support Oliver's France. Thanks!
Banner image is the Najeti Hotel Golf resort in Cléry, France (Normandy.)
.