French Monuments: A Château, A Cathedral, and a Tower
French monuments embody centuries of culture and history, the actions and events that shaped present-day France. There's a reason they are recognized and receive so many visitors each year. Today we'll look at three more monuments, only one in Paris proper, though another one (less known by tourists) is in the Paris city limits. We'll start our visit there.
Château de Vincennes
If you travel east on line 1 of the Paris metro, you'll notice the stop is called Château de Vincennes. That's not just a name. It's here you'll find the oldest royal residence in all of France. Built between 1361 and 1369, this castle was the home of many French monarchs from the 14th century through the Renaissance period (16th  and 17th centuries). In 1682, the royal court was moved to Versailles. Many kings were married there, and others died there.
It was a fortress as well, to protect the royal family during the Hundred Years War. Later, it served as a prison and now is a UNESCO world heritage site you can visit. The keep, known as the donjon (not really a dungeon) is the highest in Europe with several floors. The stunning but small chapel was completed later. One of the relics purchased by Louis IX began at this château but was later moved to the Sainte Chapelle.
The Château sits amidst the Bois de Vincennes, a large forest that was a hunting ground back in the day. The upscale town of Vincennes is adjacent.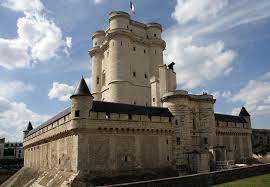 To visit the Château
Hours: May 19 to September 21 open 10 am to 6 pm. September 22 to May 18 open 10 am to 5 pm.
Admission: 9€50 for adults.
Notre Dame Cathedral of Chartres
An hour southwest (50 miles) of Paris in the pleasant town of Chartres is an amazing cathedral, Notre Dame de Chartres. It was begun in 1194 on the same spot as several churches before it going back to the 4th century and is a stunning example of the Romanesque and High Gothic styles. The majority of the stained glass is original and intact. Completed in 1252, it has welcomed visitors and worshippers ever since and was named a world heritage site in 1979.
Visits are free, but you can rent a visioguide if you like. If you have a rental car, you can get there on the A10 highway, but it's also easily accessible by train.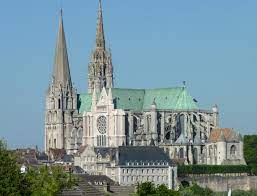 La Tour Eiffel
Last but certainly not least is the structure that says Paris and France without words. It's the tower almost no one in the world needs to identify. The Eiffel Tower is the most-visited, non-free monument in the world. It was built by Gustave Eiffel in 1889 for the World's Fair. The Tower was scheduled to be dismantled in 1909, since Eiffel had a permit for 20 years, but this never (fortunately) happened. It was used for numerous physics and meteorological experiments before it became the world magnet for tourists. It is the tallest structure in Paris, standing over 1000 feet tall. Up until 1930, it was the tallest manmade structure in the world!
There are 3 levels, all open to the public, and restaurants on the first and second levels. The first two floors are accessible by either elevator or stairs, and the third is accessible only by elevator. (Prices reflect that difference. Climbing the stairs is a bargain if you can do it.)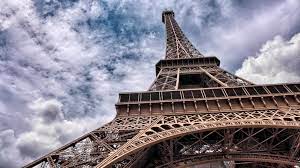 Hours:  From 9 am to midnight, from June 15 to September 1. The rest of the year, from 9:30 am to 11 pm.
Admission: This reflects a price change effective January 14, 2019. There are many ways to go up the Tower! Order your tickets online up to 4 months in advance. You can also get them on-site, but sometimes they sell out on a particular day.
Elevator access to top:  Adults 26€80; Ages 12-24 13€40, Ages 4-11 and for the disabled 6€70. Under 4, free for all levels.
Elevator access to 2nd floor:  Adults 17€10; Ages 12-24 8€60; Ages 4-11, 6.40 €.
Stairs to 2nd floor then an elevator to top: Adults, 19.40 €, ages 12-24, 9.70 €. Ages 4-11, 4€30.
Stairway access to 2nd floor:  Adults 10€70; Ages 12-24, 5€40; Ages 4-11, 2€70. Stairway tickets are not sold online. You can buy tickets or get more information online at http://www.tour-eiffel.fr/en.html.
More information for everything you want to do in Paris is available in the 2022 Updated Version of Magical Paris: Over 100 Things to Do Across Paris.