Central France: 5 Towns and a Road Trip!
If you think there's nothing much to see in central France, think again! It's here that you discover the eastern half of the Loire Valley, full of castles and vineyards.
Central France is made up of four regions. The exact center of France is where these four regions meet. Only one of the four doesn't spread out to the east or western limit of the country, and that is the one called Centre-Val de Loire. This region lies directly below Ile de France, where Paris is located.
Centre-Val de Loire, or Central France, is also home to several more visit-worthy towns such as Chartres, Tours, Orléans, Bourges, and Chinon. This area is considered the breadbasket of France. (And the wine and cheese basket too!)
Many noteworthy cities and towns are described in my post, The Heart of Central France. Here are a few more destinations you're likely to enjoy in the center of things! (And there's a road trip recommendation below!)
Chartres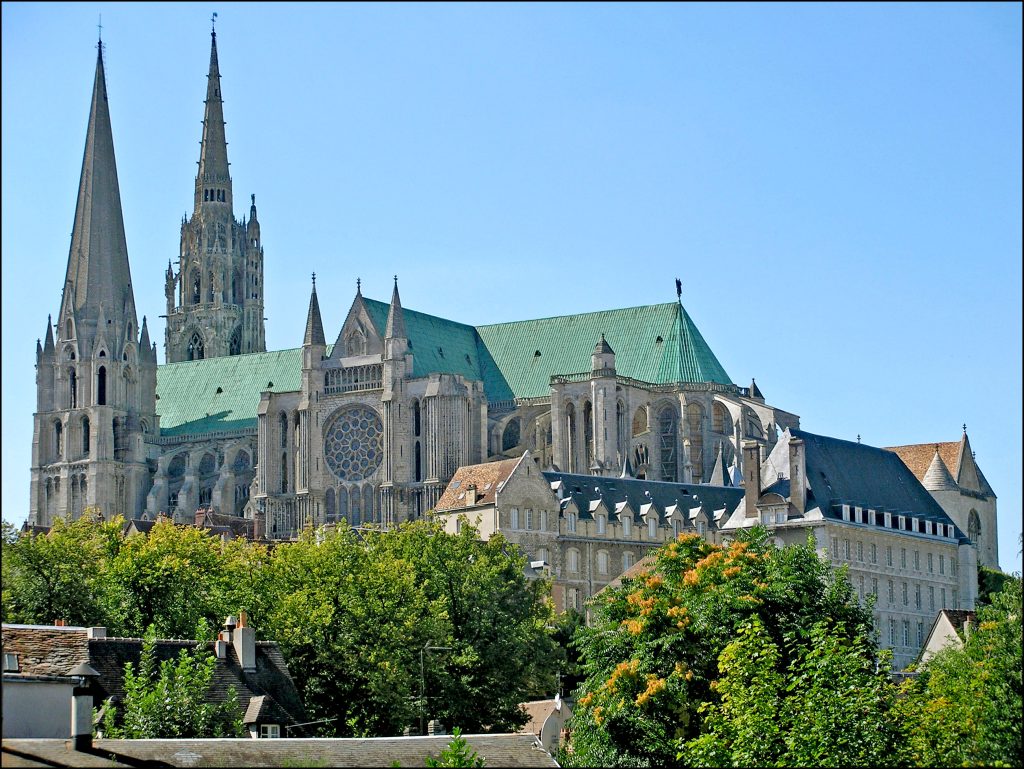 As you journey by train or car from Paris to Chartres, you'll think you're seeing a mirage, but it's the Chartres cathedral rising up from the plains. This awe-inspiring structure was built in the 12th century and has for centuries been the finest example of Gothic and Romanesque architecture. The amazing thing is that most of it is original, including the stained glass.
As you visit Chartres, take in the charm of the surrounding town, with winding roads and half-timbered houses. Don't go on Monday, because a lot of things are closed then.
Orléans
This lively town about 75 miles from Paris was the capital of the kingdom of France in the 5th century. It is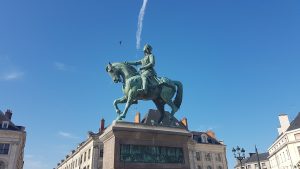 best known for its liberation from the English by Joan of Arc, called the Maid of Orléans. Today it's a university and tourist town on the Loire River, a fun place to visit with interesting museums and history. It's also at the easternmost limit of the Loire Valley, so a good jumping-off place to visit.
Blois (& Chambord & Chenonceau)
Blois (pronounced Blwah) is a historic château city perched alongside the right or north bank of the Loire River. It's also central enough to the other must-see châteaux to be a good home base or a second stop following Amboise. The chateau of Blois has 4 architectural styles, and the façade has an Italianate touch. There is a lot to see in the city of Blois, but also nearby are some of the best-known and often visited châteaux of the Loire Valley, Chenonceau, and Chambord.
For much more information, your complete guide to the Loire Valley, see my book A French Garden: The Loire Valley. Complete information and suggested road trips!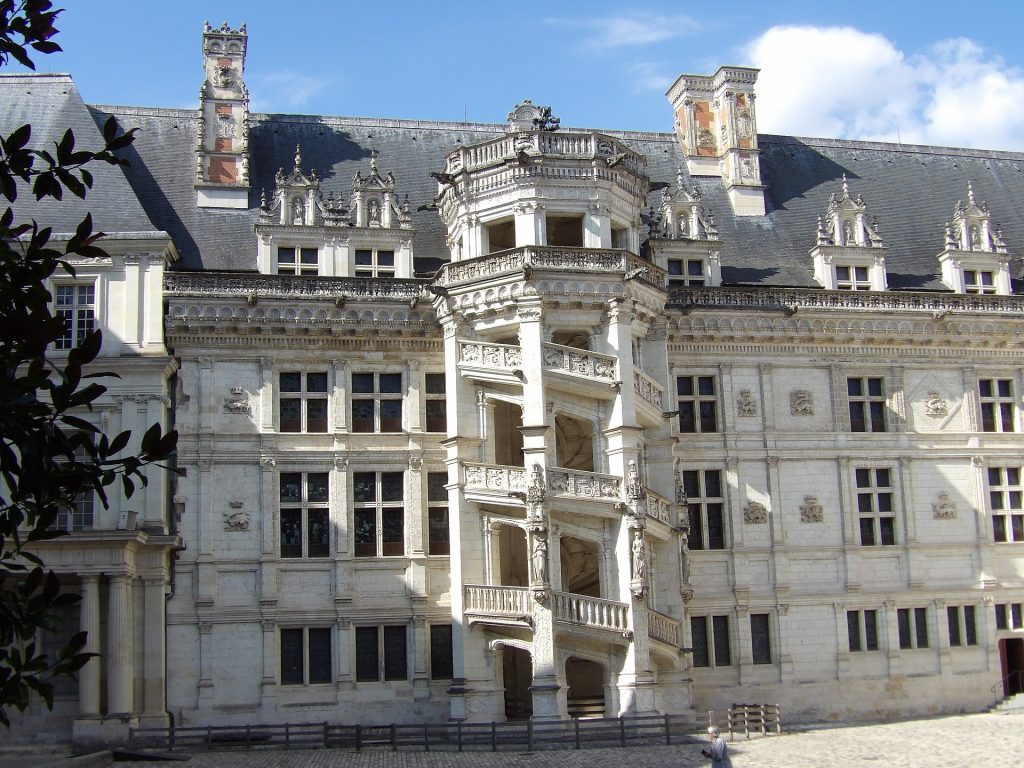 Sancerre
This medieval town on a hill boasts the oldest vineyard in France, with a wine from the sauvignon blanc grape that's world-renowned. Come here to visit, get the views of well-preserved architecture, and enjoy a taste. While you're there, visit the Maison des Sancerre for an educational and immersive 4-D experience in learning about wines, as well as tasting them.
Châteauroux
Châteauroux is a midsized town founded in the 10th century. It's a good example of a non-touristy typical French town, but there are some interesting and unusual attractions here. First, you can see the ruins of one of the largest medieval abbeys in France, as well as historic churches and chateaux.
The Musee-Hotel Bertrand, named after one of Napoleon's generals, houses the man's art collection in his 18th-century mansion. The Couvent des Cordeliers, a 12th-century convent, is now a museum of contemporary art. Go for a swim or do other water sports at the Base Nautique de Belle-Ile. And in August, the annual dance festival, DARC (dance, art, rhythm, and culture) draws 65,000 visitors a year. All kinds of dance is performed during the two-week festival, as well as workshops.
If the destinations in the center of France are drawing you to visit, here is a suggested road trip that you can use as-is or create your own, using these ideas as well as some from the previous Central France post.
Road Trip from Paris
With this road trip through central France, you'll see a stunning variety of destinations, from a world-renowned cathedral through the wine and castle region right to the heart of the country and its history, food, and people. They call this "deep France" and it should be included in your list of France discoveries.
From Paris by car, head
to Chartres (1 hr 15) Southwest
to Orléans (1 hr 10 min) slightly southeast
to Blois (with its castle; also visit the castles of Chambord & Chenonceau) southwest 55 min.
to Tours (southwest 46 minutes)
to Bourges (east 1 hr 48 min.)  You can fit in a side trip to Sancerre on the way to Bourges, 41 minutes, or stop by on your way back toward Paris.
To Chateauroux  (1 hr 8 min) southwest
Drive back to Paris (2 hr 50 min) Can also stop by Sancerre on the way.
Bonne route!