Among travelers familiar with the Loire Valley, the first image that comes to many minds is castles. It's true that the Loire Valley, just one and a half hours from Paris, is rich with history displayed in sumptuous castles.
But there's more. Much more. Turn your attention to these exciting activities in France's garden, giving you even more reasons to plan a visit there! You can combine a couple-day trip with a vacation in Paris. It's easy to get there, with over 10 trains per day to different cities in the Loire Valley (Tours, Amboise, Blois, Angers, for example.) For more information on many other activities, itineraries, and addresses in the Loire Valley, check A French Garden: The Loire Valley.
Vineyards
The Loire Valley is France's second most important wine area. (The main three are Bordeaux, the Loire Valley, and Burgundy so the most important may depend on your personal favorite!) The soil rich in limestone gives a unique composition to Loire Valley wines. Some famous types, such as Sancerre and Vouvray, find their home here. If you're a wine-lover, you can book a wine tour or visit local family-owned establishments for a tasting and a friendly welcome. You can even book a day at the vineyards, walk through them and hear how the wine is made, finishing off with a meal of locally sourced produce and, of course, wine! Here are a couple of places to try, though there are tours and tasting opportunities all over the Loire Valley.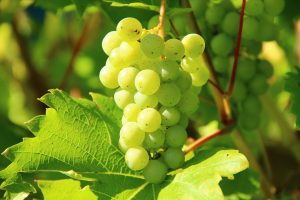 Amboise area: Plou et Fils in the nearby town of Chargé, to the east of Amboise. This family has made wine since 1508!  Located at 26, rue du General du Gaulle in Chargé.
Tours area: Cave de Vouvray  Go underground and travel a mile of limestone cellars. Enjoy a tasting and learn about wine-making from a special video. Address : 38 Rue de la Vallée Coquette in Vouvray www.cavedevouvray.com
Mushroom Caves
Yes, you read that right. Have you ever wanted to visit a limestone cave and see how mushrooms are cultivated? It may not have crossed your mind, but you can. You can take your mushroom tour, then enjoy a meal on-site where you can taste local mushrooms. It's a unique learning experience for the whole family.
Amboise area: Caves des Roches. Go underground to a unique "city" on seven levels carved out of limestone. Learn about mushroom cultivation and taste a few if you like! www.le-champignon.com
Samur area: Cave Vivante du Champignon Guided visit in a mushroom cave and mushrooms for sale all year. Find them in the town of Sanziers, several miles southwest of Saumur. 1 rue du Château, in the town of Le Puy-Notre-Dame.
 Hot Air Ballooning
France's word for hot air balloon is Montgolfier, and there are dozens of companies that can take you to the skies in a hot air balloon. Another memorable experience, and one worth many photos from the air. Sweep silently over the vineyards, hills, and castles in your basket and finish off with a champagne toast.
Amboise area: These and other balloon companies also service other regions of the Loire Valley.
Biking
 It's no exaggeration to say biking is big in the Loire Valley, so much so, that there's a whole industry built around it, called Vélotourism. There are special routes, signage, accommodations, and services just for the bicyclist. You could say the Loire Valley caters to bicyclists of all levels.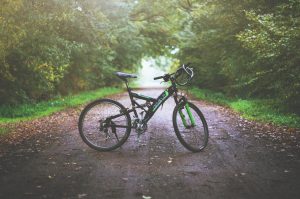 Speaking of levels, the Loire Valley isn't known for steep slopes, so it's suitable for the whole family or pleasure bicyclists. (In other words, those who are NOT training for the Tour de France!)
You can book with a company that takes care of everything (equipment, meals, lodging) or you can create your own tour with plentiful resources available. Tourist information bureaus supply brochures and information and of course, you can also book in advance (and you should, especially in high season.)
This link is the official source for biking information in general around France and will also be helpful for other activities all over the Loire Valley. en.francevelotourisme.com/
Hopefully, you're seeing that there is a LOT more to do in the Loire Valley besides visit castles, as worthwhile as they are. Make a whole trip out of it, including vineyard tours, castle visits, and town exploring. The Loire Valley will keep you busy!
Your complete guide to the Loire Valley: A French Garden: The Loire Valley by K. B. Oliver.
Related Posts
Tours, Gateway to the Loire Valley