Flowering French Towns . . . Villes Fleuries
All across France, you'll see towns and villages abounding with potted plants, gardens, and plots of flowers on street corners and intersections. Most of these are planned and planted by the town itself, not its residents, though they benefit. It's a philosophy of beauty, cohabitation with nature, and quality of life that had its deliberate beginnings in 1959 after the ravages of World War II.
Although flowers are a common sight all over France in many towns, there exists a special award called the "Ville Fleurie" award. Like restaurants, a town can receive between 1 and 4 "flowers" (like Michelin stars) for their efforts to bring nature as a theme to the town.
Today, 4470 villages and towns hold this prestigious award. Only 276 towns have four "flowers", like stars, the maximum honor, though there are more each year.
Some of these towns are places you'll want to visit for other reasons and the fact that it's a "ville fleurie" (this is marked on a yellow sign as you enter the town) only adds to the charm. Other towns with the label aren't as well known, but the floral effect raises their presence on your charm radar. The objective of the Ville Fleurie award is for towns to not only improve the quality of life for those living there but to encourage visitors to come.
The award places an emphasis on the use of plants in public spaces, protecting the environment, preserving natural resources, and biodiversity. If only ALL towns across the world had this priority! We'd have fewer conflicts, more enjoyment, and more oxygen!
This link will show you the villages and towns in France holding this honor. There are also a few videos you'll enjoy watching (though they're in French). You'll enjoy the sight, at least. You'll want to make a visit (or detour) to the ville fleurie nearest you when you next visit France!  https://www.villes-et-villages-fleuris.com/
There are many such towns all over France, with the highest concentration in Brittany and Alsace. There are too many to mention here, but I'll give you a tiny sample from around France.
Brittany
Paimpol : Paimpol on the north coast of Brittany is a tourist destination due to its beaches and ports. Fresh produce and fishing are big activities here for locals, so there are always fresh things to eat. But enjoy the flowering aspect of the town at the same time, along with cobbled streets and a 13-th century abbey.
Vannes: You'll love this town on Brittany's southern coast for many reasons, including the flowers. You'll also love the port and harbor, as well as a seaside hike as you explore what some consider one of the prettiest towns in Brittany.
Alsace
Eguisheim: There's certainly plenty of reasons to come to this town, one of the favorite villages on the Alsace wine route. Storybook quaintness is adorned with flowers.
Colmar: A larger version of Eguisheim complete with bridges, canals, and half-timbered houses. Find road trips including both of these towns in the eBook, Hit the Road: 5 Road Trips through France.
Provence
Bourmes-les-Mimosa   This village is perched in the sunshine between Toulon and St. Tropez on the Cote d'Azur. Not surprising that flowering towns are found along the Riviera! If you can visit, check out the old town for the highest concentration of flowers (especially the fuchsia-colored bougainvillea)  and the most old-world charm.
Menton: This town, one of France's sunniest, has also won awards numerous times as the most flowering town in France. See the full post on this addictive destination.
Central France
Montargis (Loire Valley) This town is an easy drive (or train ride) from Paris. If you're visiting the Loire Valley, you should include this lovely town on your itinerary. Though it's a larger town, it has a medieval old town full of canals.
Argenton-sur-Creuse: in the center of France, called the Venice of Berry (the department where it's located) because of all the canals. It's near the larger town of Châteauroux. There are also two bridges and several interesting museums.
Northern France
  Evreux : A good-sized town situated halfway between Paris and the north coast in the direction of Rouen in Normandy. The branches of the Iton River cross the town.
East/ Southeast
Annecy is world-famous for beauty, including the pristine Lac d'Annecy and the charming medieval old town. As you see in several other towns, there are canals here and there and splashes of flowering color.
St. Gervais les Bains (Near the Mont Blanc in the French Alps) There is also a resort here, and direct access to the summit of Mont Blanc, France's highest mountain. If you're a skier, you won't see many flowers, but you'll make up for it with two ski resorts and plenty of provisions for skiers.
Nancy is a large riverfront city in the east of France and has had a 4-flower status since 1998. Visit the 18-th century Place Stanislas, which is decorated with gates, fountains, and of course, flowers. You'll also love the wonderful architecture everywhere.
We all respond to beauty, especially the natural growing kind found in trees, plants and flowers. Every town and village (and house and yard) benefits from including the natural world in our day-to-day lives. The French have made this a deliberate choice they and we can enjoy!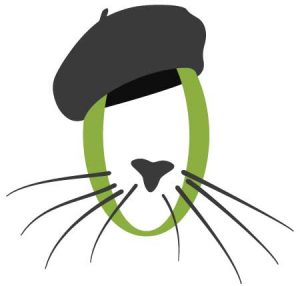 Related Posts
Corsica: Island Paradise in the Mediterranean