Sports in France: Part of the fabric of French culture. We may know this instinctively as we watch the World Cup, the Roland Garros, or the Tour de France on TV or online.
French high schools don't typically offer team sports as extracurricular activities, but many young people are involved in local soccer or tennis teams, or in cycling or skiing from an early age. In fact, every year in February, schools close on alternating weeks for "sport d'hiver", winter sports. Children go on ski vacations with their families and/or with their schools. No child is left behind when they can hit the slopes!
The most popular sport in France is soccer, which is called football, or le foot, in France. La Fédération Française de Football has 18,000 teams across the country, including many for women's soccer. Both men's and women's teams have risen to the top of the sport in the European athletic arena.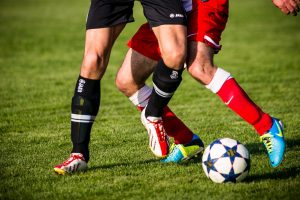 And Sports for Tourists?
First, spectating: As a tourist, it's a lot of fun to get tickets to a soccer match or a tennis match at the Roland Garros. You can blend in with the local fervor as you cheer alongside the French. (Here are links for the Stade de France, on the north side of Paris: https://www.stadefrance.com/en/tickets/football and the French Open at Roland Garros https://tickets.rolandgarros.com/en/home These are official French sites, but you can likely find discount vendors online as well.)
Sports You Can Enjoy on Your Trip
Participating in sports on your trip will add another layer of enjoyment (and help you work off the croissants and wine!) Of course, you'll do lots of walking. Walking tours are a great way to keep moving and see the city or town. If your vacation includes a beach, you'll swim.
Taking those activities up a notch, you can rent a bike for either a short or longer period. You can even do a full biking vacation. You'll find loads of helpful information and suggestions in my post, Biking in France: A Change of Pace. If you're interested in cycling through the Loire Valley, my book A French Garden: The Loire Valley has a complete section on bicycling through this picture book-beautiful part of France. The low elevations and picturesque countryside make the area ideal for bicyclists of all ages. You can rent bikes on-site by the hour or by the block of days or weeks. There's a whole industry in France for bicyclists, called "Vélotourism". Specially marked maps with a numbered system exist for trails that crisscross the whole country.
All regions of France have areas that are ideal for hiking. The Provence coast or backcountry, Brittany, and Auvergne are places that won't disappoint you for beauty, rugged and otherwise, and terrains of varying levels. Auvergne in particular has the highest number of dormant volcanos in Europe and you're free to hike all over them!
You can even take a hiking vacation of one or two weeks in areas such as Corsica, the Pyrenees, and even the Mont Blanc. Talk about gorgeous scenery! Here are two companies that do just that. www.exodustravels.com* has several packages that might fit. Mac's Adventures www.macsadventure.com/us/* can lead you on a walking vacation through the towns of Dordogne. Then, if you're already visiting Cavalaire, hiking trails surround the nearby town of La Ciotat.
Water Sports: The town of Cavalaire-sur-Mer on the southern coast of France is a hub of watersports. You can jet-ski, scuba dive, windsurf, and go sailing on the azure waters of the Mediterranean. In fact, Cavalaire is the second more important town for scuba diving in the Mediterranean. You can have a 1-2 day training if you're new to the sport. On the Atlantic coast, in Ile d'Oléron or any of the beach towns along this enormously long stretch of sand, you'll find many activities that harness the Atlantic winds.
If you're in the Burgundy region near Dijon, Kir Lake is a haven for water sports. Then if you're in or near Annecy, with its crystal-clear lake, you can waterski, wake surf, wakeboard, or swim.
It's hard to sit still in France in the first place, but if you'd like to do a lot more than just walking, it's all there for you!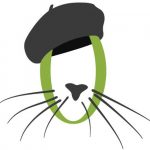 Related Posts (skiing, boating, and more!)
*Tour companies mentioned in this post have not been vetted by K. B. Oliver or Oliver's France.