Traveling by train in France has many advantages. It is the easiest way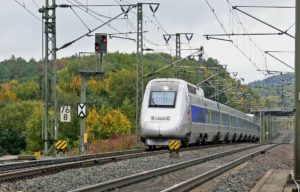 to travel between large cities. It's easier and faster to get to stations than airports. There are many ways to get discounts, some very steep, by ordering tickets in advance. Lastly, it can be a pleasant experience just getting where you are going, especially in a comfortable, smooth ride which gives you a glimpse of the passing countryside.
Types of Trains
There are three main types of trains in France, and which one you book often depends on the size of your destination.
Trains Exprès Regionaux: Between smaller cities and towns closer together (for example, Grenoble-Lyon), you may book a local or regional train, called a TER. You must buy these on the same day of the travel, so there are no pre-booking discounts or assigned seats. Buy tickets at the station office or from a self-service ticket machine.
Short-distance Intercité: These trains don't require seat reservations, so you can either buy them the same day, or buy them in advance. You'll be able to get a discount if you get it in advance. Look for the prems fare, which is not refundable. You can reserve these online.
TGV and long-distance Intercité: The TGV train travels at 199 miles per hour, fast enough to travel from Paris to Marseilles in under 4 hours. To better appreciate this, it would take 7 hours to travel by car. (Not to mention European gas prices and tolls.) You must have reservations, and they are included in your ticket. You'll have a specific seat assignment and it will be marked on your ticket. Pre-book for the lowest fares. Sometimes the fares go REALLY low (a prems fare), 20 or 25% of full fare if you get one a month or two in advance. Prems fares are not refundable or changeable, and are linked to a specific train and city. They are worth the lack of flexibility because they can save a lot of money. Fare categories are Prems (cheapest and least flexible), Loisir (mid-range on flexibility and price) and Pro (most flexible, most expensive.)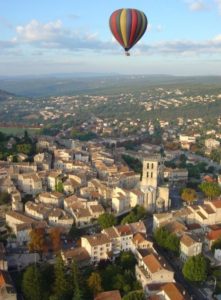 Where to Get Them
For ticket information check www.voyages-sncf.com or www.trainline.eu. Also, www.loco2.com is a private company in the UK and anyone can get tickets through them without fees.
For budget train travel on particular routes, check iDTGV also on the above links. Lastly, Ouigo is a budget TGV between Paris, Lyon, Aix-en-Provence, Avignon, Marseille, Nimes and Montpelier. http://www.ouigo.com
Before you book, compare the prices of SNCF and Trainline. In the US or Canada you can also book through www.raileurope.com or www.raileurope.ca, subsidiaries of French Rail, but these a $7.95 booking fee, while SNCF does not. They aren't the only provider of Eurostar tickets either. Usually you will print your tickets online, if you can. You can also get them at ticket counters in the station or in self-service machines. You can also order them online and collect them at the machines.
Other Things to Know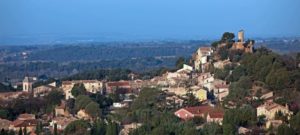 You must validate all tickets before getting on the train. You may be fined if you don't. look for a yellow vertical post as you approach your platform. If you don't see it look around or ask someone. It will say "Compostez Votre Billet" on it. Stick your ticket in and you'll get a date-stamp.
Smaller trains don't always have dining cars, but you can bring your own snacks or picnic if you want. TGV trains will have dining cars.
As you enter the TGV there are racks for luggage, but certainly not enough for everyone. There are additional racks overhead, but may be small for your bag. Best thing is to arrive a bit early and board as soon as you can, so you can find the best place for your belongings.
Bikes on the train: if you want to bring a bike onto the train, consult the following helpful website: http://www.seat61.com/bike-by-train.htm
Train Vocabulary
Quai: train platform
Billet: ticket
Place: seat
Fenêtre: window
Allée or couloir: aisle
Aller-retour: round trip   aller-simple: one-way
Un guichet: ticket window (gee-shay)
Le départ: departure           l'arrivée:  arrival
Composter: to validate the ticket (at a yellow post before entering the train)
Voiture de  train (or wagon): the train car. For TGV these are numbered, as is your seat
Une gare: the train station
Wagon-restaurant: dining car
Couchette: sleeping car
Bon Voyage!