Real French for Travelers Online Course is finally here! At last, the book that helped many people learn basic French for their trip has been expanded into an online course, complete with all the pronunciation help you need, helpful vocabulary, exercises with answer keys, and more.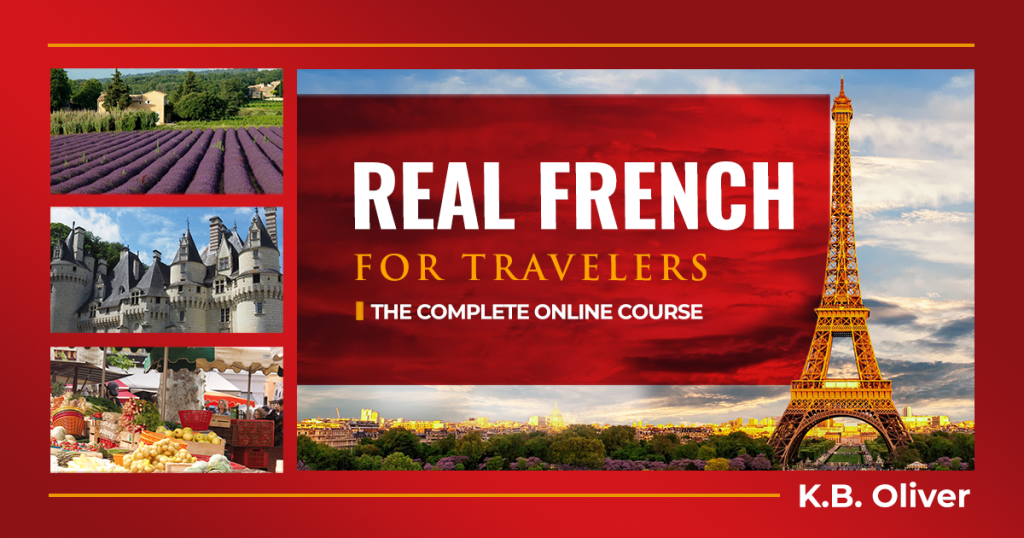 Traveling in France is much more enjoyable and less intimidating if you know how to navigate basic French as you order in restaurants, ask for directions, get help, read road signs, and much more. You can also have simple conversations with locals, allowing you to get beneath the surface of this exciting and varied country! There are a lot of online French courses out there, but not many target the traveler's specific situations and vocabulary. This one does.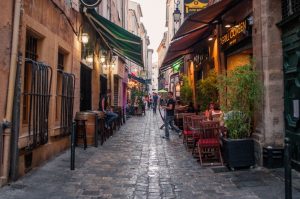 You may not be able to travel just yet. Maybe you're planning a trip for later this year or next year. Investing in spoken French is a good way to prepare to get the most from your trip. The course contains enough foundational French to get you all the way to the past tense. In other words, you'll get quite a lot of French if you do the whole program. If you take one lesson a day, five days per week, you'll finish the entire course in 2 months. If an entire course seems like a lot, try just the first half. You can get either the full course, the first half (Foundations of Travel French) or the second half (Situational Travel French). Dig into learning French and it'll change the way you travel to France! And you'll be so proud of yourself!
The best thing is that the course is yours forever. Fit it into your schedule and listen as much as you want to the short, concise videos. The video lessons are between 5 and 20 minutes long, so you can listen more than once, do the exercises, and feel that much more confident in French!
Click HERE to get more information about the course. I spent almost a full year turning the book into an online course, and I think you'll be pleased with it. (If you're not, you'll get a full refund!)
What will you get in the course?
An overview of basic French (from zero!) so you'll be operational on your trip
Travel-oriented vocabulary
Dialogues in realistic travel situations
Downloadable reference sheets
Exercises for mastery with answer keys
Helpful travel tips throughout the course
Starter phrases after each lesson to give you a head-start in French
PDF workbook
Whether you're mainly interested in being operational in language as you travel in France or if you're planning to keep building on to fluency, this course is a great foundation, because it's REAL French. Not a phrasebook full of phonetic sounds you don't understand. Why not invest in the real thing?
Learn more about Real French for Travelers Online Course! It's the perfect tool for a great trip to France!