Nice, France
Each time you visit a place it sets down new, deeper layers in your soul. My most recent trip to Nice, France, my third, was like this for me. The first two times I'd zipped through like so many tourists do, in a day or an afternoon. This last time I had the opportunity in a long weekend to soak it in, to wander the maze of Italian-flavored streets, their candy-colored buildings towering overhead.
Getting Around Nice
Nice is France's fifth largest city. As you can imagine, the city limits stretch way beyond what most visitors will ever see. But what you do see will be memorable! Fly into the Nice airport and you can get a shuttle bus (#98 or 99) into the heart of the city for 6 €. You can buy your ticket on the bus or at the ticket counter at the airport.
Speaking of buses, you can get an all-day pass for touring around for 5 € and a week pass for 15 €. Single tickets and books of 10 are also a bargain. These won't include airport transportation or other cities, but there are reasonable options for those as well.
Trams criss-cross the town, but it's quite walkable to the old town. The waterfront almost symbolizes Nice, with its half-moon-shaped shore, flocked on one side by imposing, elegant hotels.
What to Do
The Promenade des Anglais is where you want to stroll, along with other relaxed vacationers, as you hear the Mediterranean lap across the small stones. If you climb (or ride up) to the Colline du Château you'll get the panoramic view of Nice's iconic coastline.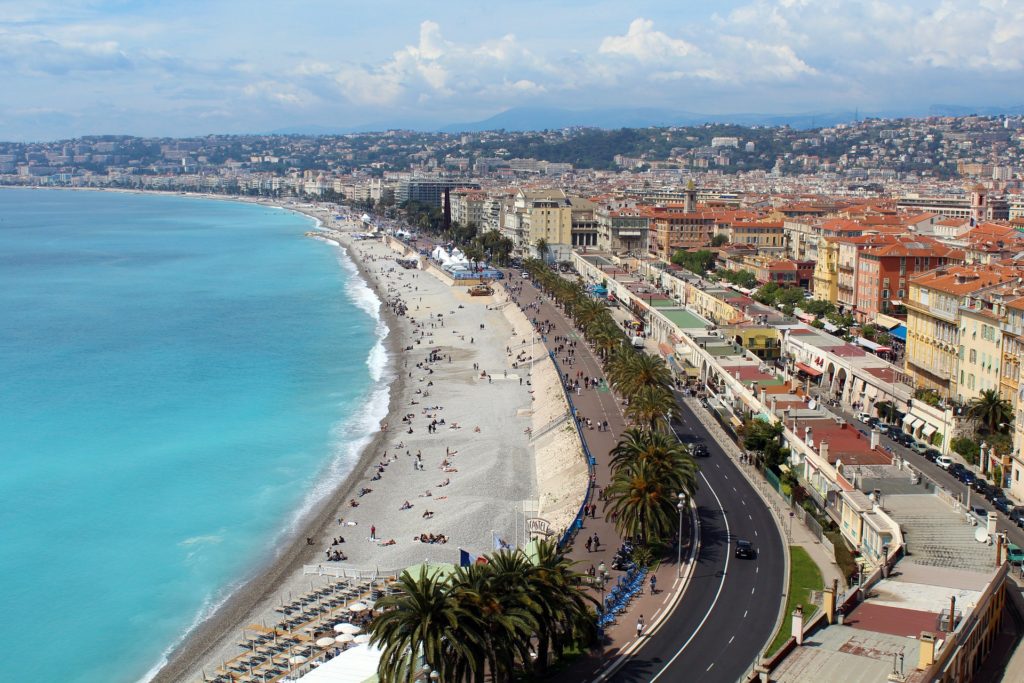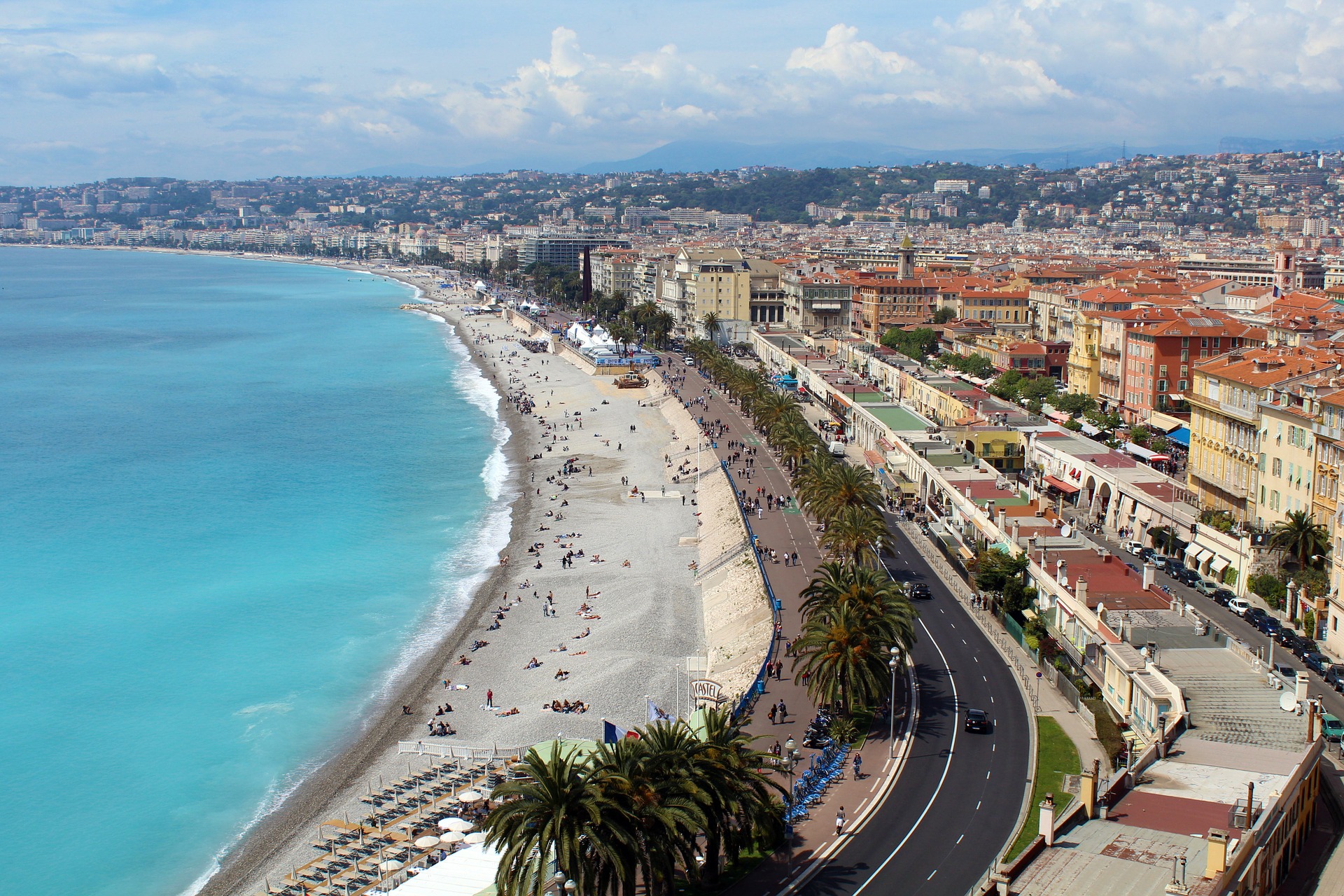 Move away from the shore and you'll find the Cours Saleya Market in Vieux Nice, spilling over with luscious fresh produce as well as the colorful flower market. A fish market provides a fresh catch at Place St. François.
In the pedestrian streets are restaurants for every fancy. I tasted socca for the first time, a simple but tasty crêpe made of chickpea flour (yummy for vegetarians and vegans, too!) Salad Niçoise is not the only Nice specialty. You'll find many others (Pistou,Pissaladière…) reminiscent of Italian themes.
For Art Lovers
Art-lovers will be happy as clams since the south of France drew many talented artists, especially impressionists. Enjoy Chagall and Matisse museums, among many other types. You can get the French Riviera Pass, which allows you into all municipal museums and galleries at 10 Euros for 24 hours or 20 Euros for 7 days (longer seems like a better deal to me…) Another interesting museum, Musée Masséna, covers the history of the Riviera.
Another art form, Baroque architecture, on display in the Cathédrale St. Réparate or the 16th century Chapelle de la Misériecorde.
Nearby Nice
Within a short train ride or drive you'll see unforgettable destinations such as Monaco, Menton, Villefranche-sur-Mer, Eze, Antibes, St. Paul-de-Vence, Grasse . . . The proximity of these is a huge draw to this area of France. But here's my advice: Don't try to cram too many things into your days. Carefully select what to do, or you won't remember much. Choose a base city, such as Nice, but allow yourself the time to really get to know Nice. Don't only make it your base. You might want to rent a car to access the little villages on your own schedule or those that might be harder to reach by train. Fewer carefully-chosen destinations will stay in your memory and your heart deeper and longer than the whirlwind see-everything trip. (And you can always come back again!)
For More Ideas
Check out this post: 20 Day Trips from Nice
Enjoy! And let me know your favorite things about Nice!