The Gorge du Verdon in Provence, France, is nestled in the Regional Natural Park of Verdon. The surrounding landscape is nearly as stunning as this river canyon carved over millennia into the mountain. The most remarkable thing about the gorge is the bright turquoise water, due to suspended minerals. It's 15 miles long and half a mile deep and contains 5 hydroelectric dams. Some of these provide lovely reservoirs you can visit. The area draws nature and water sports lovers from all over. Here are some reasons you won't want to miss this sight.
What you can do at the Gorge de Verdon and the surrounding area
The area lies between the visit-worthy towns of Castellane and Moustier-St.-Marie. The best road to get to the gorge, in fact, is the road that joins the two towns, called the D952 and D23.
Visiting
If you prefer to stay in the car, you can drive around the area and over the bridge suspended high above the gorge. At some point in your travels, you'll want to see the lovely towns of Castellane and Moustier-St. Marie. Both are quaint villages where you can enjoy the scenery and get a bite to eat in a memorable setting.
Castellane
Have lunch at the scenic Place Marcel Sauvaire and enjoy seeing the narrow streets, the 5-sided tower, and the old city gate. Visit the Notre Dame du Roc church then after that, hike up a trail behind the church for 30 minutes for a fabulous view.
Moustier-St.-Marie
Moustier-St.-Marie is listed as one of France's most beautiful villages, with pastel buildings covered by tile roofs surrounded by rocky cliffs. See the ancient church and aqueduct, city walls, and fountains…all will charm you. Small shops cater to tourists with arts, ceramics, and souvenirs. Though it's small (700 residents), you can make this a base and stay in one of the hotels, bed and breakfasts, or camping sites.
Gréoux-les-Bains
The town of Gréoux-les-Bains is a spa town where you can stay overnight to be near everything. Nearby are lavender fields (Valensole).
Lac de St. Croix
Not far away you can visit local reservoirs, such as Lac de St. Croix. This lake is man-made from the dam and is great for calmer activities (as opposed to kayaking the gorge.) Rent paddleboats or go swimming. You can even rent boats there.
Sporting
Kayaking and rafting with rented vessels. Rafting packages are available in the towns of Palud-sur-Verdon or Rougon, where you'll find white water.
Paragliding. This area is a paradise for paragliders. Get information about this and the entire area at www.verdontourism.com. Instruction and flying tandem is available.
Multi-pitch climbing (between 65 to 1300 feet) and canyoning.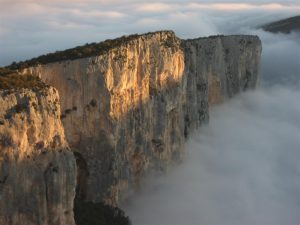 Hiking. If you enjoy hiking, there are several hikes you can take. Here are a few rather challenging ones:
Le Sentier (path) de Blanc-Martel is 10 miles long). Starts in the town of Palud- sur Verdon. A shuttle is available in Rougon to take you back to the start. Takes 6 hours.
Le Sentier de l'Imbut (same starting point as above, 6-7 miles and more challenging. It takes 7-8 hours. It's not recommended for kids.)
Le Sentier du Bastidon: This is a very challenging hike for experienced hikers and takes 7 hours.
Le Belvédère de Rancoumas par le pont de Tusset (the Rancoumas panoramic viewpoint near the Tusset Bridge)
Here's a Vacation Idea!
Stay in Castellane or Moustier, visit the Gorge for some kayaking or hiking, spend time in the two villages, then head to the Lac de St. Croix for more water sports and a resort experience. Connect this 3+ day excursion to more exploring and beach combing (according to your taste and rhythm) in Nice, St. Tropez, Marseille, or Cassis, or stay inland at Aix-en-Provence or Avignon. After your visit, you can tour the Luberon area.
Or if you prefer, plan to hike one day, kayak the next, and take a paragliding lesson. Finish all your exertion with a nice swim at the Lac de Saint Croix (or a visit to the spa at Gréoux-les-Bains!)
Oliver's France suggests road trips and tips for many of these areas for a complete vacation!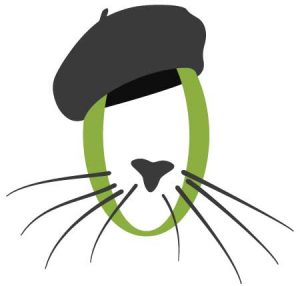 Note: Don't confuse Verdon with Verdun, which is in Normandy. It is the site of the longest battle of World War I.