It's holiday time!
The activities pick up. The streets get more crowded. You start making lists (or  more lists if you're already a list-maker!) The fun, frenzy, and fatigue all blend together!  You may be thinking about France with one of several questions. (Regarding traditions, travel, and gifts . . .)
First, you may be wondering . . .
How do the French celebrate end-year holidays?
Here are a few posts you'll enjoy!
What do the French Eat at Christmas?
French Christmas Treats (with recipes!)
(And if you missed it last week, Three French Christmas Markets.)
Second, you might wonder
How can I Prepare to Travel to France? (Next year or sooner!)
On the other hand, maybe your France-ward thoughts have to do with your travel next year. Where will we/I go and what will we/I do there? Here are a few ways to get prepared and stir up your great ideas and wanderlust. It's not too early to plan! (I just reserved my ticket about 2 weeks ago for next summer!)
A France Gift List for you (and those on your list!)
These ideas are just as valuable for YOU as they are for the France-lover on your GIFT LIST.
Have a look!
Just Published: Hit the Road in France: 9 Road Trip Itineraries Across France. This easy-to-carry book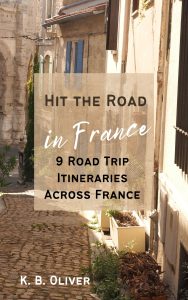 (also available in eBook) will give you ready-made outlines for 9 road trips in some of France's most stunning regions. A much smaller free version is available on Oliver's France and some of my posts cover road trips, but this is all in one place with done-for-you planning, road names and driving times, and things to see.
The ever-popular insider's book on Paris. Believe it or not, I take this very book with me to Paris because, even though I wrote it, I can't remember all the helpful things inside. It's a great reference for things to do all ACROSS Paris, not just in the touristy spots. Get to know Paris like an insider with this book written by an insider. This is the book I wish I'd had my first few times in Paris and then when I lived there. It has just what you need and not volumes of information you don't need!
This is your complete guide to the Loire Valley. It includes much more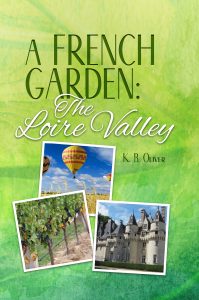 than castle hopping (though you'll find everything about those too, including a quick-glance guide to Loire Valley chateaux and elegant chateau-hotels you can book for a special getaway!) Eight itineraries, hotel and restaurant recommendations, and a handy map will give you the time of your life in the Loire Valley.
For the Language Learner
Why study fake French from a phrase book when you can learn the real thing? It's easier than you think to learn basic travel French and travel vocabulary. This book is a valuable tool to make you more confident on your next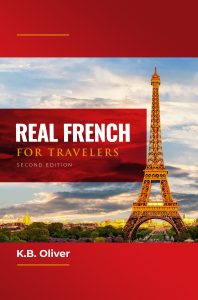 (and subsequent) trips to France.
Get ready for your trip in 2023 with this complete Travel French course based on the book, but greatly expanded. The course includes 42 short video lessons with pronunciation help, a comprehensive manual with exercises and answer keys, dialogues, ear training practice, quick start phrases, cheat sheets, and much more. Available as a complete course, or as part 1 and part 2.  LEARN MORE.
You can offer the course to another person as a holiday gift!
Here's How
You purchase the course yourself with your own credit card but use the gift recipient's email address in the transaction. This enrolls the gift recipient in the course. The gift recipient will then be sent a link to confirm their account and access the class.
You, the buyer, will have your receipt for having purchased the course, and the recipient will have an email with the link for enrolling.
You can do this with the full course, the Part 1 or the Part 2. (Parts 1 and 2 are smaller chunks of the complete course.) I will send the recipient an email "gift certificate" explaining that you have given them a gift and they can access the course through the link they'll be receiving from Teachable (the course platform.)
If you or your gift recipient have any questions or issues, you can contact me at Info@Oliversfrance.com or Teachable.com
So, if those gift and travel ideas don't get you excited to travel to France, start imagining yourself there next year (or sooner) and start planning!
In the meantime, I hope you have a blessed Thanksgiving, Christmas, and Hannukah.
Peace on Earth!