In this post, you'll find 18 curated travel tips from reliable sources.
They will enhance your travels to any destination, including France.
Recently, I had the privilege of attending a live interview with Rick Steves, where he shared his travel tips. I'll pass 6 of them along to you. (And more after that…)
One of several perspectives I share with Rick's philosophy is the idea of getting off the main tourist track to experience the destination as much like a local as you can. He calls this being a "temporary local." That's your first tip!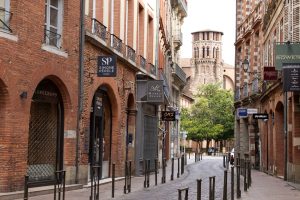 6 Tips from Rick Steves
Tip 1: Don't go where everyone else is going. Find the beauty in the off-beaten-track places. (If you have my Magical Paris book, you'll see a lot of those kinds of places in each district of Paris.)
Tip 2: Try to go off hours during peak season. If you're going to a famous landmark, try to go in the late afternoon. Not sure if this will give you fewer crowds in Paris, but it'll likely work in other locations in France.
Tip 3: If you're going somewhere that's always crowded, stay in the area overnight so you can be there to stroll in the early evening or the early morning, when there are fewer crowds.
Tip 4: Stay two nights instead of one. The first night, you'll get your bearings. Then the next day you'll be able to really enjoy the place.
Tip 5: Plan out the main things you want to see in advance, but don't overcrowd your schedule. Then, allow serendipity to take over as you discover surprises along the way.
Tip 6: For mature travelers who might not deal well with heat or crowds: consider traveling off-season. Take your coat and scarf, you'll still enjoy it! For kids and teens: have them journal their visits. They'll remember them and enjoy them even more. (Rick Steves made a trip with his dad to Germany when he was a teen and that was what inspired him for his lifelong passion and career!)
More Useful Tips (from an interview with a travel agent)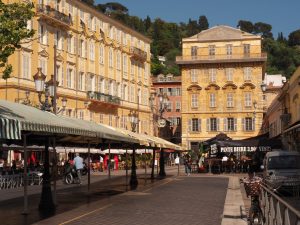 Tip 7: Don't plan more than two to three places for a one-week trip. Any more than that and you'll be exhausted and won't remember much. France isn't going anywhere. You can always go again, and it's better to allow time to fully enjoy each place. Two nights in one place is minimum, and 3 is better, if possible.
Tip 8: Be sure you have 6 months from your return date remaining on your passport. This is required by most countries and airlines.
Tip 9: Summer travel in Europe must be reserved by March, especially now in the post-Covid travel frenzy we are seeing.
Tip 10: Airlines and other travel-related industries are not yet running at pre-Covid levels. So, be patient and be kind. There are fewer planes, fewer pilots, fewer employees, and so on.
Tip 11: Don't plan something that is nonrefundable for your arrival day, just in case you are delayed in transport. Give yourself a full day to get there. If you're joining a tour, get there a day before.
Tip 12: Travel insurance is a good idea. Check to see if your medical policy covers you overseas (most don't.) You can get an inexpensive medical travel policy before you go. Take a copy of prescriptions if you can, just in case.
Tip 13: If you're asked if you want to pay for something in dollars, say no. Pay in local currency. It will cost you less. Get some local currency in advance at your bank. It's nice to arrive without having to get cash from somewhere. Don't expect your bank to have the funds on hand, though. Give them a few days to order it. If you have bank problems while traveling, remember 800 numbers don't work from outside the U.S. Your bank will usually accept a collect call.
Tip 14: You CAN pack for 10 to 14 days with just a carry-on. It's possible! Pack 2 to 3 colors with neutrals and a few accessories. (Examples of neutrals: navy, tan, white, and black.) A thin sweater is best. Carry your suitcase around your house or street before you leave. Remember in Europe, there are cobbled streets, metros without elevators, pavers, and narrow spaces on trains. You'll have to pay a bit more on a train if your suitcase is beyond a certain size. Consider all this as you choose your suitcase.
Tip 15: If you're taking a carry-on only, you'll have to do laundry. You can get bring detergent capsules for handwashing laundry or if you're staying in an apartment that has a washing machine. That's better than having to buy (and lug around) a bottle of detergent for just 2 or 3 loads.
Tip 16: Plan for rain. Take a lightweight raincoat with a hood. Don't take cubes to organize your bags. Take a lightweight garment like a microfiber undershirt, or Cuddl Duds, just in case there's a cold snap (yes, even in summer it's possible.)
Tip 17: Take several plug adaptors with you. Don't take anything with you that needs a transformer. Most devices are dual-voltage, but you'll still need an adaptor and a means of charging devices. In France, it's easy to buy an adaptor that you can also use to charge your cell phone (in case you forget to bring one.)
There's not much you can't find in France if you forget. (Exceptions: your glasses, your medications, and your travel documents.)
Tip 18: Avoid pickpockets! Be careful of someone being helpful, petitions, or people asking for your help. Have a safe and inaccessible place for your wallet and passport. I saw a couple in Rome "helped" with their luggage by another couple who ended up stealing their wallet and passport. There are many honest helpful people out there but be vigilant anyway!
I hope these travel tips help you have a wonderful vacation!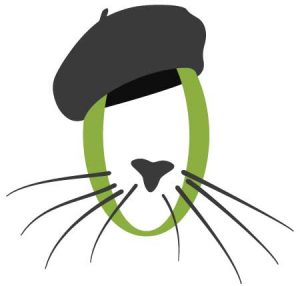 Related Posts
20 Packing Tips for your Trip to France
9 Nitty Gritty Tips for Traveling to France
15 Tips for your Trip to France
Banner photo by Jean-Philippe Fourier