There's no place like Normandy
Normandy, with its serene coastlines, rolling hills, gentle pace, and rich history. Another advantage is it's not far from Paris if you want to make it part of your France itinerary. There's more to see than a lot of people realize, though the French have always known about the restorative beauty of the region. It may surprise you to learn that you can find some of the best France has to offer in castles, beaches, villages, and vibrant towns in Normandy, demonstrating unique Normand architecture. (Not to mention the best cheese, milk, crêpes, and Calvados!)
You may have read the Normandy Road Trip post and seen great options already. In this post, I'll give you five more you may have never heard of. You can add these to your own Normandy Road Trip!
In Oliver's France, you can find a post about these Normandy destinations
Rouen, Etretat, Deauville, and le Mont Saint Michel. And don't forget the Northern Tip: The Beach Tour and Northern France: The Inland Tour. (And of course, the Apple Culture and its notable beverages !) Along with these, add a few more memorable places.
Fécamp
This beach town was the home ground of the Dukes of Normandy up until the year 1204. There's a lot to see here, beginning with the tallest white cliffs in Normandy and the inviting beach below. Fécamp is also a major cod fishing port. You can stroll along the port and enjoy the seaside resort charm. Nearby, you can visit the Benedictine distillery (Palais Bénédictine). The magnificent building itself is worth a visit, but inside you can see the distillery and a 15th and 16th-century art museum.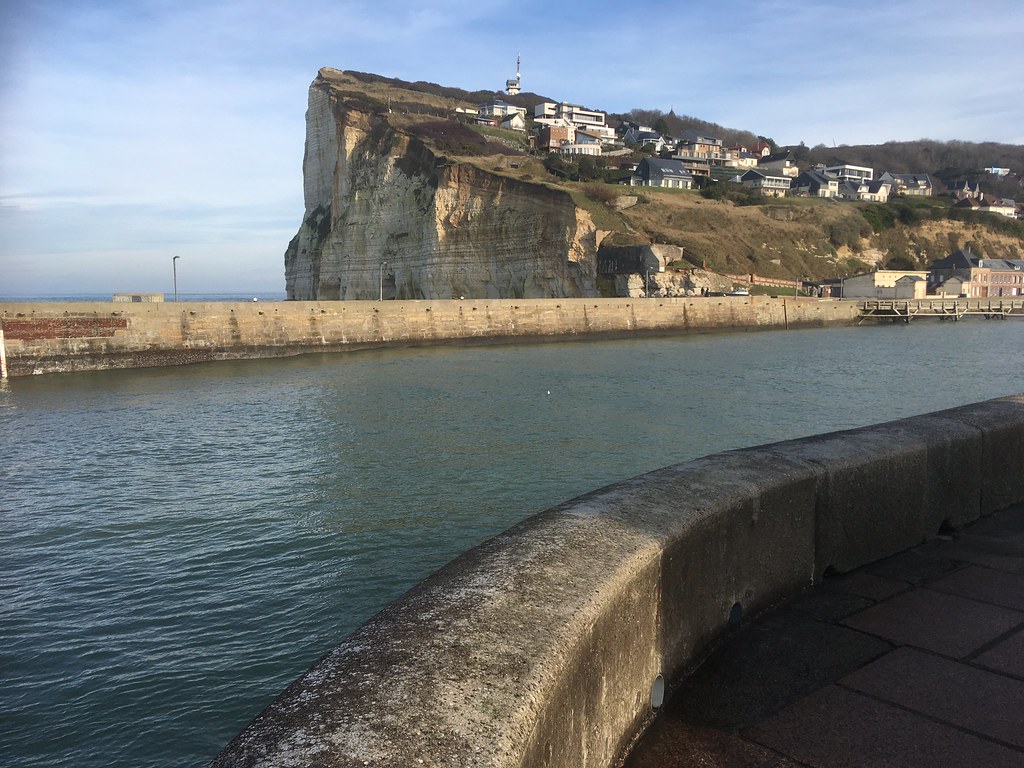 Bayeux
Bayeux is a beautiful mid-sized town that makes a perfect jumping-off spot for other sites in Normandy, including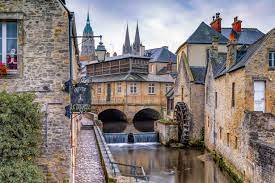 D-Day Beaches. In fact, it was the first French town liberated at the end of World War II. The town itself is full of medieval charm, including cobbled streets, an old town with half-timbered buildings, canals, and gothic cathedrals. It's best known as the home of a historic tapestry. . . which is 230 feet long. The tapestry attracts visitors from everywhere and depicts the conquest of England by William, Duke of Normandy, in the year 1066. (Imagine a piece of fabric that old!) If you're interested in the tapestry, there's more info here: https://www.bayeuxmuseum.com/en/the-bayeux-tapestry/

D-Day Beaches and Caen Museum
One of the principal destinations in this region is the area of D-Day beaches. Omaha Beach is the best known, where Americans, British, French and Canadian troops fought in the Battle of Normandy (also known as Operation Overlord.) You can see ruins of German bunkers near the waterfront and imagine the scene of the most intense fighting of the D-Day battle. In nearby Colleville-sur-Mer, you can visit the American Cemetery and solemnly observe rows of 9,000 gravestones.
The Caen Museum is an amazing World War II Museum build on the site of a German command post during Nazi occupation. I've been there and it's a moving, fascinating account of France's involvement in the war and occupation. Official site: http://normandy.memorial-caen.com
Honfleur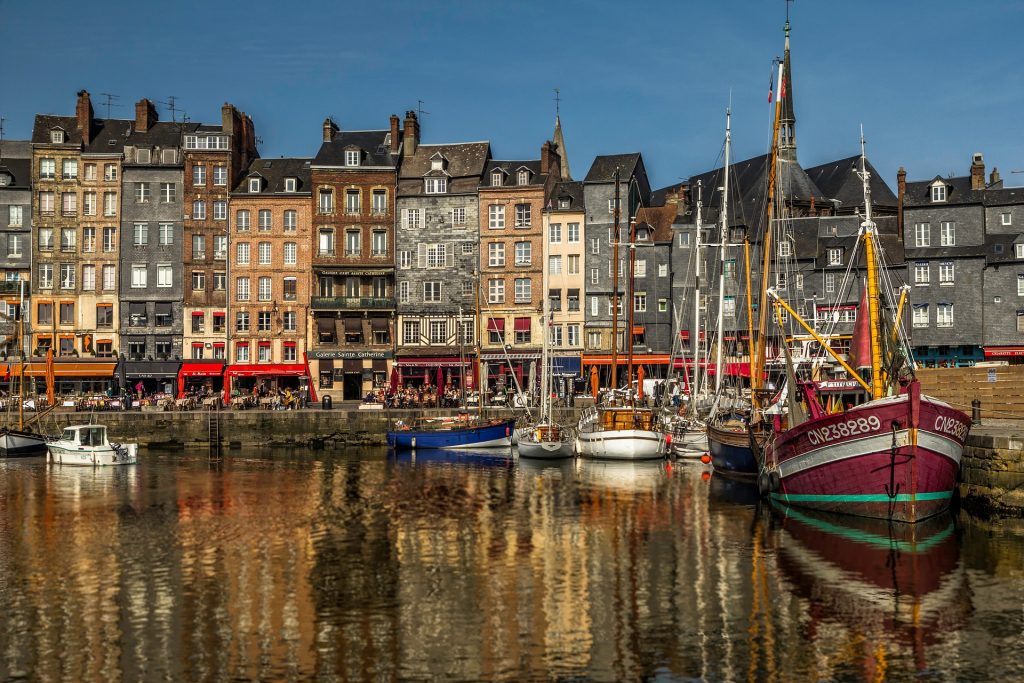 You may have seen pictures of this photogenic port town but you should really see it in person and enjoy the colorful harbor. It is about 15 miles from Le Havre. The Musee de la Marine (Maritime Museum) resides in a former 14-th century church.
La Côte Fleurie
La Côte Fleurie is a 25-mile stretch of coastline that passes many towns worth visiting. Some of these towns are villages, others beach resort towns (such as Deauville.) This coast runs from the town of Merville-Franceville-Plage to Honfleur and the countryside, as the name suggests, features flowering hills and pasturelands. You'll also occasionally see 19th-century seaside villas built during the Belle Epoche.
This region epitomizes landscapes for which Normandy is known, that is, villages, seaside towns, rolling hills, and cow pastures. You could make your own road trip along this coast starting at Honfleur and stop at several beach towns and villages along the way. Some notable ones worth a visit are Hougate (beautiful villas), Trouville-sur-Mer (beach resort), Cabourg (beach town), and Sallenelles (for nature hikes, biking, and wildlife-watching).