The Pyrénées Region
Every corner of France contains landscapes, history, food, and unique treasures. The southwest corner is no exception. It may be off the beaten path, but well worth the trek. Go by train to Bordeaux or Toulouse then rent a car for your southwest adventure. No focus on the southwest would be complete without including the stunning Pyrénées Mountain chain.
To reach the base of the mountains from either city, count on about 7 hours by car or train. It's more fun and less of a long drive to do a road trip from one of these two cities. Oliver's France has several resources for help on this.
One resource is a great list of places to see along the France-Spain border in my post entitled, Adventures on the France-Spain Border. It covers Perpignan, Collioure, Pau, Lourdes, Biarritz, and St. Jean-de-Luz. Those are must-see places in southwestern France, whether or not you continue on to the mountains.
The Pyrénées chain is one of seven mountain ranges in France and stretches between France and Spain. It is the tallest mountain range in Europe. It extends for 310 miles from the Bay of Biscay in the Atlantic all the way to the Mediterranean.
If you're wondering what there is to do in these mountains, keep reading! For those who like exploring small villages, tasting local cuisine, or enjoying winter sports, this place is for you. If you love hiking in stunning mountains, this place is for you too. Both are abundantly available in the Pyrénées. (And if you're still looking for more to see and do, Spain isn't too far away!)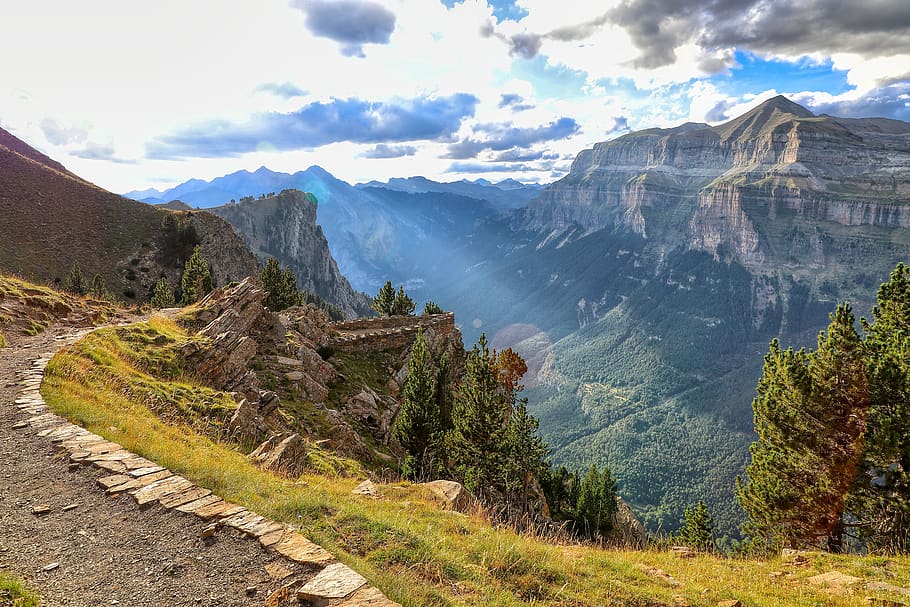 Places to Visit, Things to See
Some cities provide an entrance door to the Pyrénées : Bayonne, Pau, Foix, Lourdes, Lannemezan, Tarbes, Saint-Gaudens, Limoux, and Perpignan. In addition to these towns, you can explore more towns and villages near or between the mountains. Although tourists flock to the villages to enjoy a simpler pace and lovely handcrafts, you'll see fewer than elsewhere in France in spring and summer. Several roads aren't open all year round, so be aware of that. One route into Spain is through Andorra, a tiny principality, by Le Pas de la Case.
There is more rain and more farming on the western side than the east, as you might expect since the east nears the Mediterranean. Le Côte Vermeille is the mountain area near the Mediterranean side which runs from Argelès-sur-Mer to Cerbère. It lies on the southwest curve of the Mediterranean coast and extends into Spain. This lovely area includes Collioure, Port-Vendres, and Banyuls-sur-Mer. Banyuls-sur-Mer is worth a visit as a wine stop. The sweet red dessert wine produced here is very popular.
Argelès-sur-Mer is an attractive seaside town with a long beach and Catalan-style architecture. It can be touristy and crowded (with good reason!) There's a lot to do there and nearby, both visiting and hiking in nature. (Banner photo)
Drive 20 minutes from Banyuls or 15 minutes from Argelès and you'll encounter the picturesque town of Collioure. The Côte Vermeille area is known for swimming coves such as Le Racou, Ouille Beach, Le Regeurs, and Oli Beach.
Winter is the busiest time in the Pyrénées, thanks to 38 ski resorts primarily in the center of the range. These remain full all winter. Val Louron is a smaller resort that's family-friendly. The largest resort is Grand Tourmalet-Barèges-La Mongie. You'll find many sizes and styles of ski resorts between those extremes! Cauterets is a spa and ski town.
Nature to See
One of the most scenic roads through the Pyrénées is Le Col du Tourmalet. It's the highest too, at nearly 7,000 feet (2115 metres). It's popular with tourists because it's a stop on the Tour de France.
There are several parks and natural reserves, and the largest of these is the Pyrénées  National Park. Nearby you'll find the Cirque de Gavarnie, a ring of granite walls that encircle the lush valley near the Spanish border. Find it in the Mont Perdu area. Author Victor Hugo called it Nature's Colosseum.
Neouvieille Reserve is known for lakes and is ideal for hiking, even in winter since temperatures can be comfortable. Aure Valley is a 30-minute drive from the town of St. Lary on the D929 road. You'll see three lakes connected to one another by smaller ones. A highlight for nature lovers!
Other Natural sites
Grottes de Bétharram: Cave exploration in limestone galleries on three levels. Access from the town of Asson. It was one of the first French caves open to the public.
Col du Tourmalet : Highest road (see above.)
Gorge de Galamus : Find this scenic natural wonder between the coastal resorts of Barcarès and Torreilles. For canyoning and hiking, start in the town of Saint-Paul-de-Fenouillet. Along with picturesque gorges, you'll see a 7-th century monastery wedged into the rock. A 4-hour loop hike starts and ends at Cave Park #1.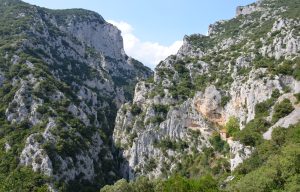 Pic du Midi de Bigorre. On top of this 9,000 + foot mountain is a planetarium with unbelievable views. To get there, take a 15-minute cable car ride from the town of La Mongie.
From Gaube Lake, you can view Le Vignemale, the highest summit in the Pyrénées at nearly 11,000 feet. The lake is a great place to picnic. You can reach it with a peaceful cable car trip that lasts around 20 minutes or hike it in just over an hour on the G10 hiking trail.
And don't forget the Little Yellow Train for some spine-tingling views!
As you can see, there are endless wonderful things to do in southwestern France, not only towns and villages to visit, but mountains and ski slopes to conquer. There's something for everyone (and I didn't even have space to tell you about special southwestern cuisine!) You'll be thrilled with your southwest trip where you'll have your own adventure!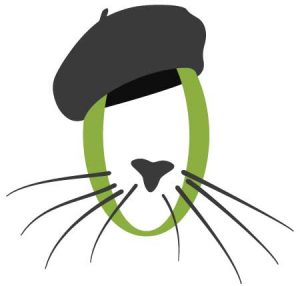 For Road Trippers
The towns of Carcassonne, Albi, Narbonne, and Sète are near each other; The towns of Biarritz, St Jean, and Bayonne are near each other.
For a detailed road trip around Bordeaux (and 8 other areas), check my book Hit the Road in France: 9 Road Trips Itineraries Across France 
For learning basic Travel French from home in a complete, online course, learn more about Real French for Travelers.