France is a dream spot for your honeymoon. Here are five destinations to consider before you tie the knot. (And if you aren't getting married, they're STILL good ideas for your next dream vacation!
Although you can't easily get married in France without living there (or having a family member there or some property), you can certainly plan a memorable honeymoon there. There are endless picturesque and romantic locations all over France to choose from, but here are a few ideas.
The Loire Valley
This fairy-tale location, the Loire Valley, is the first that comes to mind when considering a storybook honeymoon. Stunning Renaissance castles dot the countryside alongside the peaceful Loire River. Along with castle-hopping, you can visit vineyards, fly in a hot air balloon, or do wine tastings at one of the many vineyards. The Loire Valley is an important wine production area in France. Enjoy fine dining with regional specialties from the area known as the French Garden.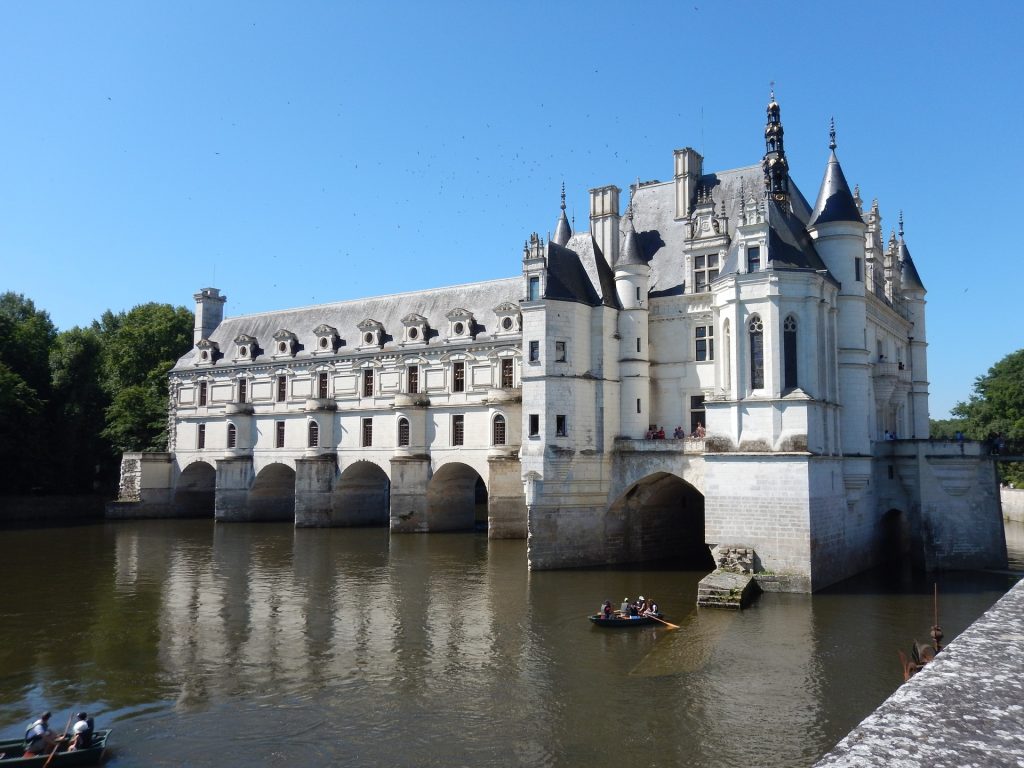 What could be more romantic than staying in a château? The Loire Valley is full of châteaux converted into luxurious lodging, nestled in rolling green valleys. All amenities are usually right there (restaurants, tennis courts, biking), so you don't have to venture far if you don't want to.
Another option is a spa hotel, such as Le Domaine des Thomeaux, a luxury hotel east of Amboise, complete with a spa and restaurant. In the western area of the Loire Valley, in  Saumur, there's the Qualys-Hôtel Le Londres-Hôtel & Appartements, a 3-star hotel with a spa, tearoom, and restaurant. It's close to the castle and pedestrian streets.
For full details of what to see and where to stay in the Loire Valley, check A French Garden: The Loire Valley. It's a complete guide by K. B. Oliver and includes several suggested itineraries and a full listing of châteaux-hotels.
Arcachon/Bordeaux
Arcachon is a lovely beach area an hour west of Bordeaux. You can base there and do a day trip to  Bordeaux or to the Médoc wine peninsula north of Bordeaux. Or you can simply stay in Arcachon, enjoying the beach, the surrounding forest, and the nearby oyster capital of France.
Another idea is to stay in Bordeaux for a few days then head out to Arcachon for beach time. Bordeaux is a larger city with a charming, walkable Old Town. Hundreds of vineyards (with their  châteaux) are within a short drive (or you can stay at one. . .)
Arcachon sits on the Arcachon Bay on the Atlantic Coast. It's a popular sea resort with all the amenities you'd expect, as well as a few surprising ones. . . like the largest sand dune in Europe, the Dune du Pilat.
Hotel de La Plage is a 3-star hotel just minutes walk to the beach and the town. One hour's drive from the airport, and several minutes from the train station.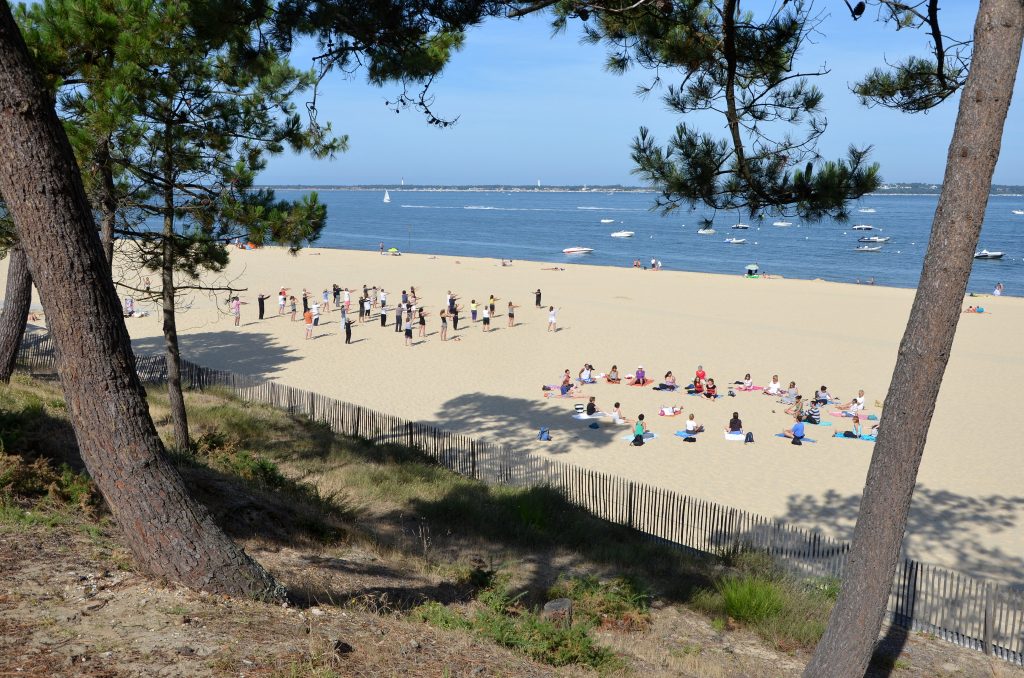 Corsica
If you're torn between France and an island, why not do both? Corsica is a stunning destination for beaches, natural landscapes, and lively towns, with a distinctly Italian vibe. Located in the Mediterranean 100 miles from the southern coast of France, you'll find your mountainous island paradise.
With 200 beaches on the island, your taste for sun and water will be satisfied. You can find lovely resorts in or near the town of Ajaccio, including the more remote village of Porto. The cliffside town of Bonifacio is full of medieval charm, and a short ferry ride from the island of Sardinia. Solenzara is a resort on the east side of the island.
St. Paul-de-Vence and Nice
Honeymooning in the French Riviera is a tempting choice, and for good reason. Luxury accommodations exist either in Nice itself or in numerous picturesque towns nearby, for example, St. Paul-de-Vence, a hilltop escape close to everything, only an 18-minute drive to Nice. Its beauty has drawn celebrities over the years, such as artists Picasso and Modigliani, and several French actors.
You can have as much or as little activity as you like, with destinations like Antibes, Monaco, Menton, and Cannes just a few minutes away by train or car.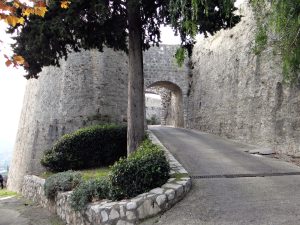 St. Paul-de-Vence offers luxurious lodging for your special getaway. Le Domaine du Mas de Pierre (5-star spa hotel) is one remarkable choice. Another is the gorgeous hotel, Le Saint Paul, with restaurants, and in-room massages available, along with bike rental. Or you can tool around the charming village, or visit a local resort town.
There is a lot to see in the region, or you can stay put since there's a lot to do in St. Paul-de-Vence as well. If you prefer being right in the beach action in Nice, try Hotel Aston La Scala, with a rooftop pool and bar, and a 24-hour fitness center. (banner photo is St. Paul-de-Vence.)
Paris. . . almost
Many people go to Paris for their honeymoon, anniversary, or another special dream trip. It's classic, unforgettable. But what about Paris with a twist? You can stay near Paris. You'll still have the chance to enjoy the city if you like, but then you can zip away to a calmer, beautiful setting.
Such as Chantilly. This lovely upscale town is surrounded by a lush forest and has its own gorgeous château. It takes about a half hour by train from Gare du Nord train station in Paris and trains are frequent.
And there's one more thing in Chantilly that's different and fun. If you like horses, it's the center of French horse racing. Even if horses aren't your thing, the town has all the elements of a smaller French town, plenty of nature, and not far from Paris. Come and go as you will, in other words.
If you want to go all out, there's the 5-star spa-hotel, Auberge du Jeu de Paume. Or the 4-star Grand Pavillon Chantilly. Or Le Château de la Tour. All of these will fulfill your craving for luxury (at various price points.)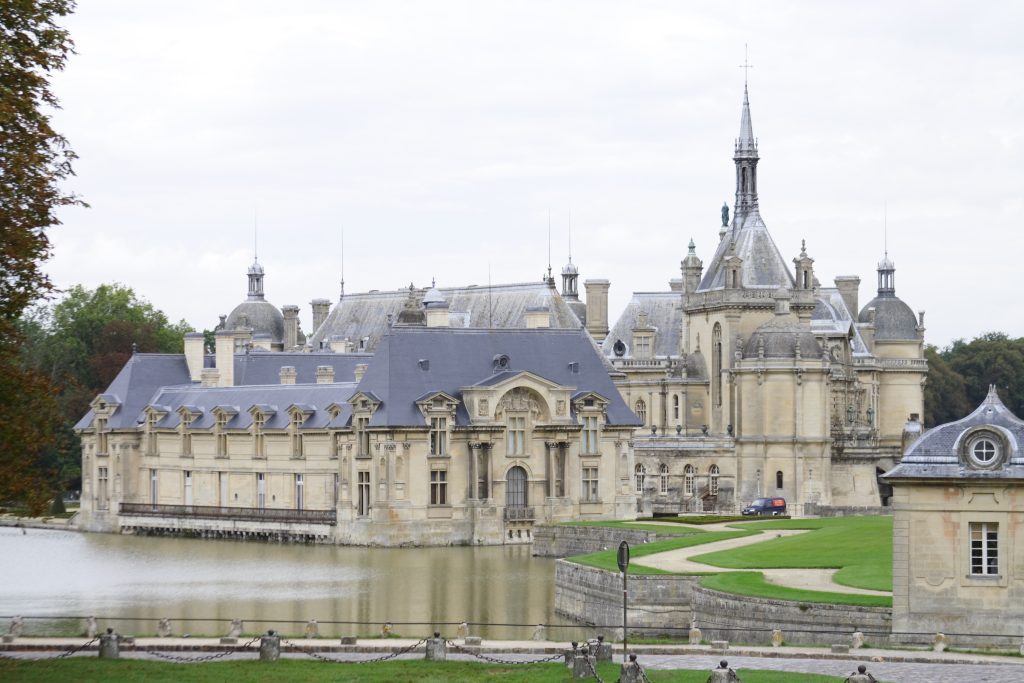 So, you can have the genteel country French experience alongside the Paris taste, big or small, depending on your wishes. (More on this town in the book Magical Paris: Over 100 Things to Do Across Paris.)
I hope this post gave you some wonderfully romantic ideas for your honeymoon getaway OR for your unforgettable anniversary, family vacation, or dream trip!
Note: The lodgings are not necessarily vetted by Oliver's France, though they have marvelous reviews!