The Atlantic Coast of France is one long strand of hundreds of fabulous beaches. You may have already read about La Vendée, called the Sunshine Coast, but now we'll take a look at Charente-Maritime, the department just below La Vendée. It's here that you find the unforgettable town of La Rochelle, there's more to know.
What else is special or different about this department (like a county)? A few things. First, it's the most popular place for British expats to buy property (and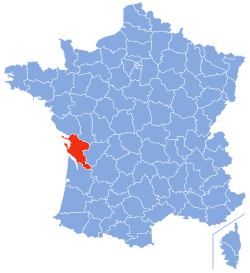 you thought it was in Provence!) Second, the town of Cognac is in the nearby department of Charente, due east of Royan, though not on the coast itself. Last and maybe most importantly, this area contains 90 beaches! You read that right. So, it won't be hard to find a great beach. Or does that make it more difficult,  due to the many choices?
Along with beaches, there's a multitude of great destinations to discover: abbeys, forests, lighthouses, parks, castles, amusement parks, and even Roman Ruins.
La Rochelle
A separate post exists for the vibrant seaside town of La Rochelle. You can get additional info there. La Rochelle has a lively port full of restaurants and promenades, near a pedestrian shopping zone, as well as plenty of history. If you're headed to the beach, at least spend a day in this fun and beautiful town.
Two islands near La Rochelle offer a laid-back lifestyle vacation. Picture yourself buying seafood at the local market and then biking home to cook it up, after spending a relaxed day at the beach. That's Ile de Ré and Ile d'Oléron. Check out separate posts for each of these islands.
About 20 miles from La Rochelle is the medieval town of Sugères. Formerly a vineyard cultivation area, a pest infestation forced residents to reinvent their economy. Now, it's a hub of high-quality dairy farming and some of the best products you'll find. Promenades, narrow streets, and vestiges of medieval history await you along the Gère River.
The following towns are just a sampling of the many interesting places along the Atlantic coast for a relaxing vacation. They are smaller beach towns, listed in order going from north to south along the coast.
Châteillaillon-Plage
Along the seafront, you'll see beautiful villas in Belle Epoque style. The town was the first magnet for sunbathers in 1870. Nearby Boucholeur Beach, mussels and clams are gathered. This is part of the cultural theme of fish and shellfish that runs deep in this region. Several festivals per year take place here, drawing crowds and energy.
Fouras
Fouras (or Fouras-les-Bains), a town on the tip of a wooded peninsula, combines a modern resort with an authentic French atmosphere. There are five beaches to enjoy there, each offering different views. Grande Plage is the best beach for children. This town is a center of oyster and mussel farming.
There's also a lively town center full of cafés, boutiques, and restaurants. There's even a casino. Fort Vauban is an 11th-century fortress at the end of one of the beaches. Inside the castle is the town museum. Get a panoramic view from the top of the tower.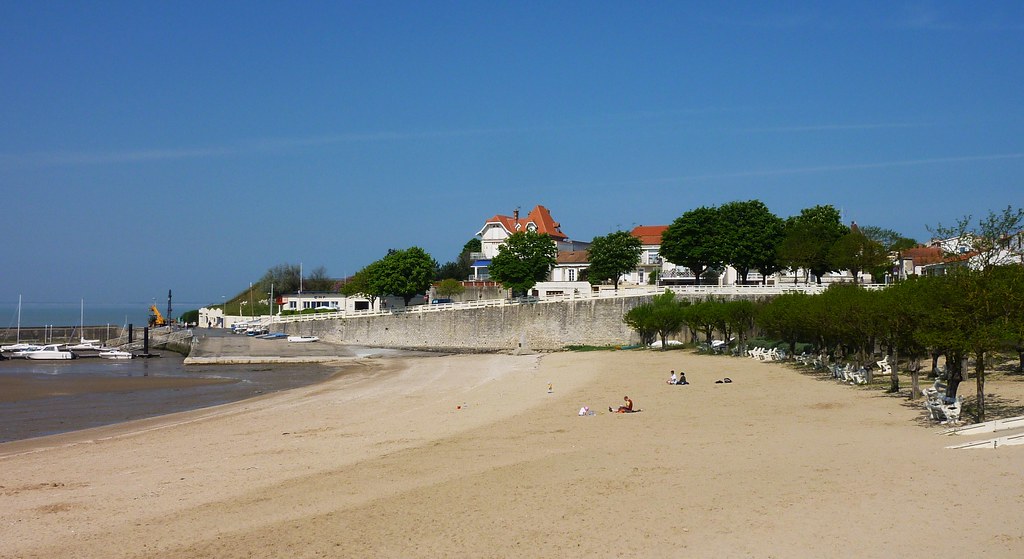 Saint-Palais-sur-Mer
This seaside town has a laid-back, small-town atmosphere, in addition to being family-friendly. As in other seaside towns, there are many festivals to enjoy in summer. More Belle Epoque villas line the shores and streets, giving visual reminders of the opulent past. It was a favorite summer hangout of Coco Chanel! Five sandy beaches welcome you to a relaxing summer holiday.
Royan
We're seeing a theme along this part of the Atlantic Coast: The retro appeal of Belle Epoque villas along the waterfront, structures that give testimony to the well-to-do French visitors and celebrities of more than a century ago. Though some survived, many homes were destroyed by WWII bombing, and newer ones were built. This gives a blend of different styles you'll find interesting. Royan has this charm and more, with a market, a port, and plenty of nature all around, such as the 18-acre botanical garden, Planet Exotica. Boat through the marsh, visit the butterfly house (including the giant Atlas moth), and walk among various gardens (Japanese, English, bamboo…)
Which Atlantic Beach town sounds the most fun to you?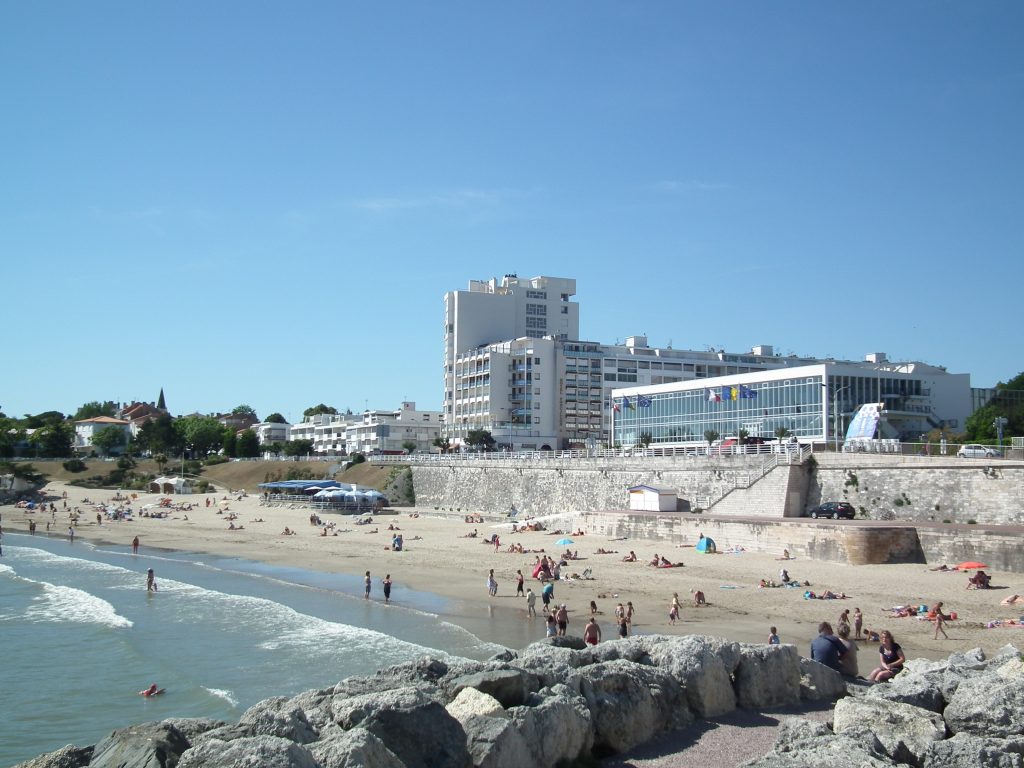 Related Posts
Hidden Beaches in Brittany, France