5 France Foodie destinations       
France is known around the world for their cuisine. If you're a foodie, here are some ideas for your next trip. If you don't call yourself a "foodie", you'll still be searching for memorable regional cuisine that says France. Each region has Michelin-starred restaurants (though, stars cost more than average French fare.) You can find these in the famous guide itself: https://guide.michelin.com/en/fr/restaurants
Each of the regions/cities listed have an assortment of food or wine/food tours you can check out. Many areas also have covered markets, a treasure trove of wonderful food products as well as prepared food. Lastly, don't forget cooking vacations, if you prefer a more hand-on approach!
The following suggestions are in alphabetical, not preference, order.
Alps region
(Grenoble, Savoie) In the Alps region in southeastern France, you can discover cheese-oriented mountain specialties such as fondue, raclette, and tartiflette. There are some non-cheesy dishes you'll love, like diot (sausage and onions), rösti (like a hashbrown pancake, of Swiss origin), and pierrade, steak cooked on a hot stone.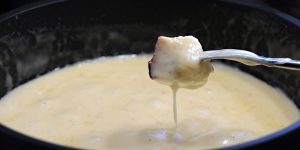 In addition, this region has its own wine specialties, like Apremont and Roussette. 70% of Savoie wines are white.
Grenoble is a food destination perhaps less-known among non-French visitors. You might have tasted Gratin Dauphinois, a creamy potato dish that originated in Grenoble but is found all over France. You'll find excellent restaurants in the city center, as well as walnut-themed pastries (Grenoble supplies half the nation's walnuts!)
Bordeaux
The food scene in Bordeaux has kept pace with its wine reputation. Of course! In France, you can't have one without the other. In fact, the food website Atabula ranked Bordeaux above even Paris. It's the home of Gordon Ramsey's Le Pressoir d'Argent.
There's traditional Bordelaise cuisine with southwestern traditional flavors, as well as seafood.
In Bordeaux, numerous wine and food tours exist, including the famous wine destination of St. Emilion, to the east. (GetYourGuide and TakeWalks are a couple)*
Lyon
Lyon has an illustrious reputation as a gastronomic city, some say more important than Paris. For you to decide. The cuisine in Lyon is quite different, with a heavy emphasis on meat and organs, including fried tripe and sheep feet. But there are many other choices. The famous quenelles de brochet, or dumplings with crayfish sauce, and salade lyonnaise.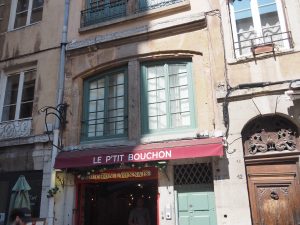 You'll discover bouchons, small casual restaurants featuring typical Lyonnaise cuisine. Though they sprang up in the 30s as restaurants with simple fare, they're now icons of traditional Lyon flavors, popular with tourists and locals alike. Some options are Le Vivarais, La Mère Léa, Les Fines Gueules, and Le Café du Peintre.
Nice
If you're in Nice, head for seafood. Being on the coast will afford you the freshest seafood experience. While you're there, sample typical Nicoise cuisine, with its Italian accents.
Don't forget the specialty, socca, chickpea pancakes with various toppings. Perfect vegetarian/vegan food! You can get it there in restaurants or Chez Theresa, a socca-seller found at the food market (below). Then there's pissaladière, or onion and anchovy tarte, typical fare in Nice.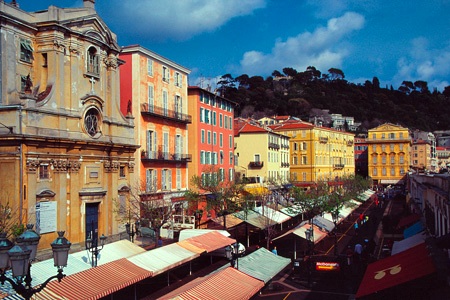 Follow colorful striped awnings to the Cours Saleya food market in the heart of Old Nice.  The flower market, from Tuesday to Sunday, also sells fruits and vegetables. There's also a flea market here (brocant) on Mondays.
Paris
Chances are, you'll visit Paris for at least one of your France vacations. Some ideas include:
A three or four-course dinner cruise on the Bateau-Mouche.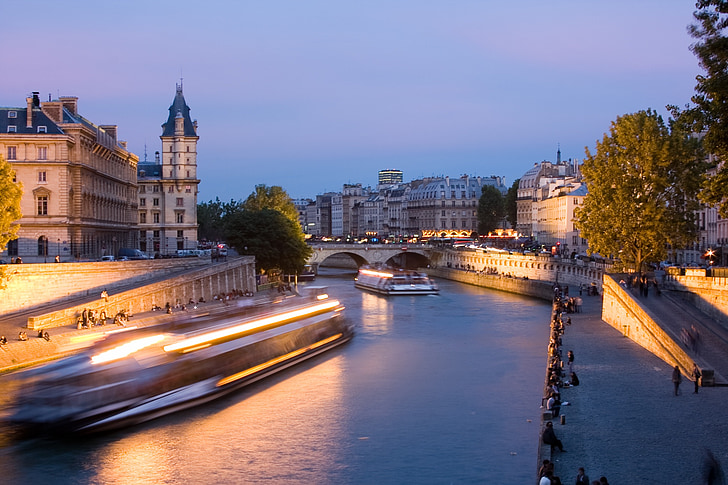 Sign up for a Secret food tour https://www.secretfoodtours.com/paris/  Tours last 3-4 hours, and cost between 80- 100 € with 5 or 6 stops through neighborhoods like le Marais and Montmartre, or with food themes like pastry and chocolate. This company also does wine tours and historic tours.
Why not have a local French person invite you to their home for a homemade French meal? The company Eat With connects chefs with visiting foodies. Check https://www.eatwith.com/ for more information.
How about a restaurant based on the famed truffle? Artisan de La Truffle has several restaurants. Two in Paris, in the Marais and northwest Paris, and even one in Lyon.
Paroles de Fromager: This is a cheese destination you can't miss. It's a cheese school, with workshops for amateurs and a cheese school for pros, but also offers cheese and wine parings/tastings. There are two locations in Paris. Located in the 10th district. https://parolesdefromagers.com/en/
Don't forget Le Bon Marché department store in west Paris. It has a whole floor dedicated to gourmet foods. Great for high-end picnics or food souvenirs, or simply to try something wonderful and new!
There's wonderful food in Brittany and Northern France as well, but that'll have to wait for a future post! In the meantime, Bon Apétit!
* Restaurants, tours, and other establishments mentioned in this post are not necessarily vetted nor endorsed by Oliver's France.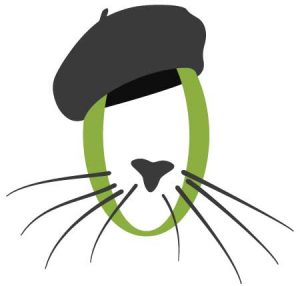 Related Posts
French Food Specialties: Normandy and Alsace
French Food Specialties: Provence and the Southwest
5 Foods You Must Try in France
French Market Culture: Buying Fresh in France